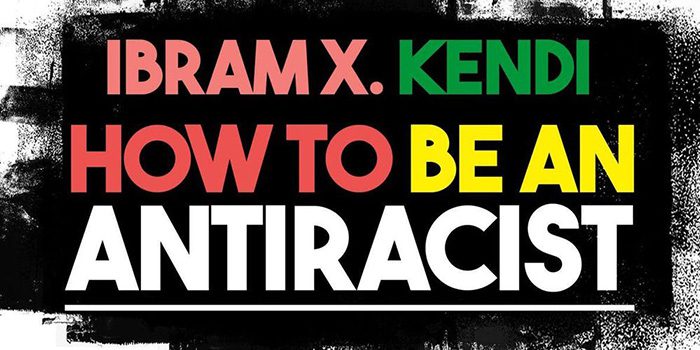 Watch a live interview with How to be an Antiracist author Ibram X. Kendi and then join our online open discussion!
"What's the problem with being 'not racist'? It is a claim that signifies neutrality: 'I am not a racist, but neither am I aggressively against racism.'

"But there is no neutrality in the racism struggle. The opposite of 'racist' isn't 'not racist.' It is 'anti-racist.'" -Ibram X. Kendi
At 7pm on Monday, July 20, the Prince George's County Memorial Library System in Maryland presents a livestream interview with author and professor Ibram X. Kendi about his latest, acclaimed book, How to be an Anti-Racist.
In How to Be an Antiracist, "Kendi takes readers through a widening circle of antiracist ideas—from the most basic concepts to visionary possibilities—that will help readers see all forms of racism clearly, understand their poisonous consequences, and work to oppose them in our systems and in ourselves.
"Kendi weaves an electrifying combination of ethics, history, law, and science with his own personal story of awakening to antiracism. This is an essential work for anyone who wants to go beyond the awareness of racism to the next step: contributing to the formation of a just and equitable society." (via Penguin Random House)
Click here to watch the 7:00pm interview with Ibram Kendi Hosted by Prince George's County Memorial Library
At 8pm, immediately following the interview, Ethical NYC's Ethical Action Committee invites you to join us for an open discussion about what we've learned, and what actions we can take to advance a principled, committed antiracism in NYC and around the country.
At 8:00pm Click to Join Ethical NYC's Open Discussion
See you then!