American Indian Community House COVID-19 Memorial Service
November 4, 2021 @ 6:00 pm

-

8:00 pm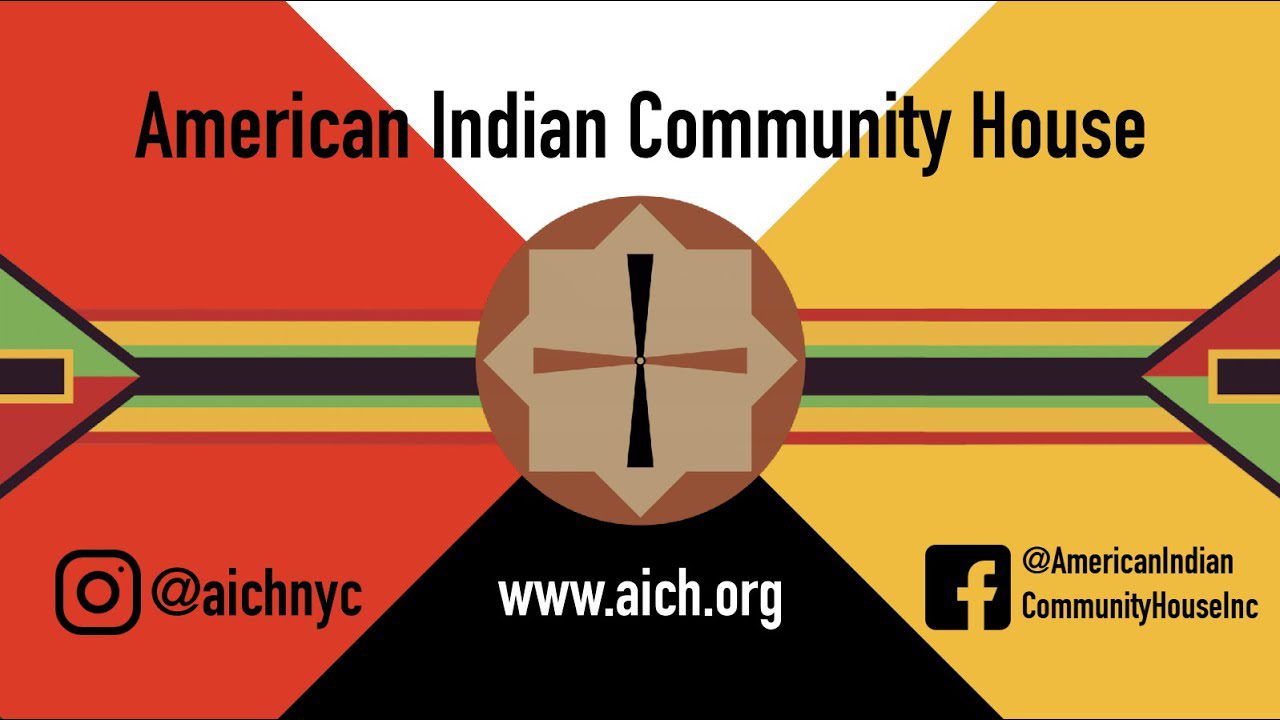 AICH Board, Staff and Community Members offer condolences to all who have lost relatives, family and community members in New York City, the Tri-State Area and back home on our Native American Reservations.
Please join us for an evening of prayer and commemoration. Observances include sage burning, Drum Honor Song, making tobacco ties and community signing of condolence cards for families here and back home. These cards will be mailed to community members by request and also sent to East Coast Native communities and Native American Reservations by request.
Dakota and Lakota Prayer for Native American Families Affected by COVID—19:
Tokasila , Unci– Grandfather, Grandmother
Unsilapo Wopila– Have compassion
Takasila, Unci– Grandfather, Grandmother
Unmakia – Assistance and Compassion
Pidamiya– Thank You
Medakuwaysay– We Are All Related
Please contact Sheldon Raymore (sraymore@aich.org), Patricia Tarrant (ptarrant@aich.org) and Ben Geboe (bgeboe@aich.org) for requests.