Pathways to Ethical Culture: "Living Ethical Culture" (Online)
July 21, 2021 @ 2:00 pm

-

3:00 pm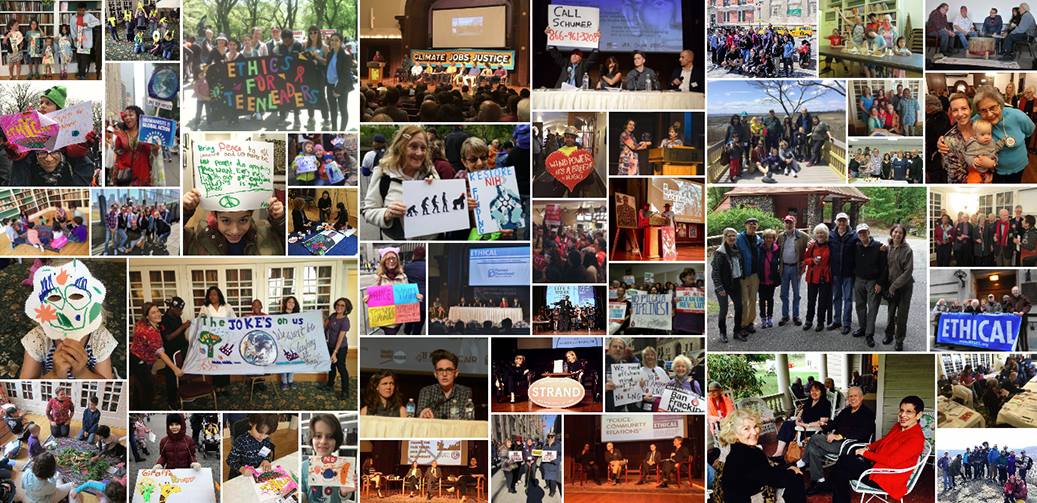 Ethical Culture is a humanist community that esteems ethics as its core precept, human worth and dignity as its central value, and community, sustainability and freedom as its principal goals.  Where did Ethical Culture come from?  What does it say to us today regarding the human condition? What is its unique contribution for our lives and our future?
Join us for a five part program that explores the origins, the history and the values of Ethical Culture – from its founding a century-and-a-half ago to the 21st Century.   The topics will be:
The social and intellectual roots of the Ethical Culture Movement.
Felix Adler's philosophical challenge – How to prove inherent worth of the human being in a harsh and precarious world when one abandons traditional reliance on God and the supernatural?
Ethical Culture's rich social justice history in the age of reformation and the modern era.
The NY Society and Ethical Culture's place in today's world of modern humanism.
Living Ethical Culture – How it offers a life of meaning, growth and authenticity.The Program is facilitated by the Society's Leaders: Dr. Joseph Chuman and Dr. 

Richard

 Koral.   Meets monthly for one hour on the 3rd Wednesday of each month, March through July at 2:00 p.m. on Zoom.
Click here to join at start time | ID 814 7073 5630 | Passcode 158119
For complete join details, please also see our daily event emails.
---
You can download Zoom at https://zoom.us/download, although it's not necessary to do ahead of time. Zoom is available for tablets and smartphones in both main app stores, Apple and Google Android. Attendees don't need to register for a Zoom account although it's free and helpful. To join a meeting, simply click the event's invitation link above.