Speaking of Science: The Physical, Psychological, Social, and Environmental Benefits of Urban Cycling w/ David Vassar
May 20, 2019 @ 6:30 pm

-

8:00 pm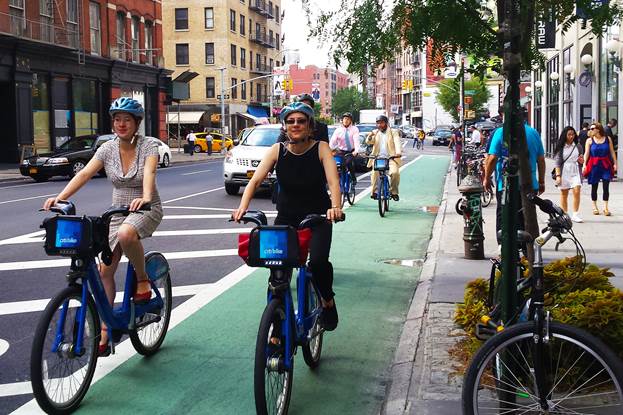 David will describe his own experience as a cyclist and cycling activist in NYC over the years, beginning with the exhilarating realization that in this unique American place he could live car-free and travel nearly everywhere in our region by bicycle.
He'll talk about his experiences as an activist participating in town halls, community board meetings, leafleting and petitioning events, Citibike demo rides, 5-borough group tours, community breakfasts with council members, and other efforts to promote safer, human-friendlier streets.
David will also examine bicycling infrastructure, including various lane styles and the laws and regulations that apply to motorists and cyclists alike.
He'll also speak to the personal benefits of cycling in the city, including physical and psychological well-being; monetary savings; and discovering new places, communities, unsuspected urban and regional features, and photographic opportunities.
From there to community and global benefits: safer, quieter streets, more opportunities for spontaneous social interaction, and cycling as eco-friendly transportation par excellence.
David will also explore the dangers and pitfalls of cycling: Motorists, motorists, and more motorists; unfavorable street design; the Robert Moses "car is king" legacy; and wrong-way cyclists, e-bikes, and the speed-loving "Velcro Club." He'll also talk about increasing NYPD bike patrols and how they benefit officers themselves, neighborhood and parks policing, and police-community relations.
Q&A follows!
FREE for members. $5 for the public.