Young Ethical Explorers – Communi-Tree Workshop: Forest of We and Adoption of Tree
December 3 @ 10:30 am

-

12:30 pm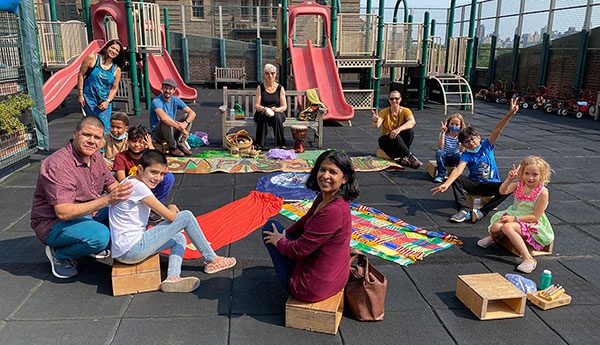 Join us for our fourth Communi-Tree Workshop: Forest of We and Adoption of Tree
Monthly Theme: December of Delight and Deed
10:30-11am ALL AGES MORNING PEACE PLAY ON THE ROOFTOP!
11am: Communi-TREE workshop #4:  FOREST OF WE & ADOPTION OF TREE
12:30 Community Lunch and Conversation
1:30-2:30 All ages PEACE PLAY on the rooftop, with cooperative parent oversight
Newcomers are always welcome! To join, please RSVP to Youth Programs Director Audrey Kindred at youngethicalexplorers@gmail.com. For more information about our youth and family programming, please visit ethical.nyc/youth.
---
Young Ethical Explorers is our Humanist Sunday school, designed for youngsters from ages 4 to 13, and takes place concurrent with our Sunday Platform meetings. Sessions raise issues of personal identity and integrity, appreciation and respect for others, and knowledge of religions, philosophies, and social concerns. Topics are explored in an age-appropriate way through discussion, storytelling, dramatization, music, art, games, and field trips.
RSVP is essential to guarantee your place and for planning purposes. If you are enrolled for the season or are members of Ethical NYC your spot is guaranteed. To RSVP as a guest, become a member, or enroll in season, please contact Audrey at YoungEthicalExplorers@gmail.com. Newcomers and visitors are always welcome!
Related Events