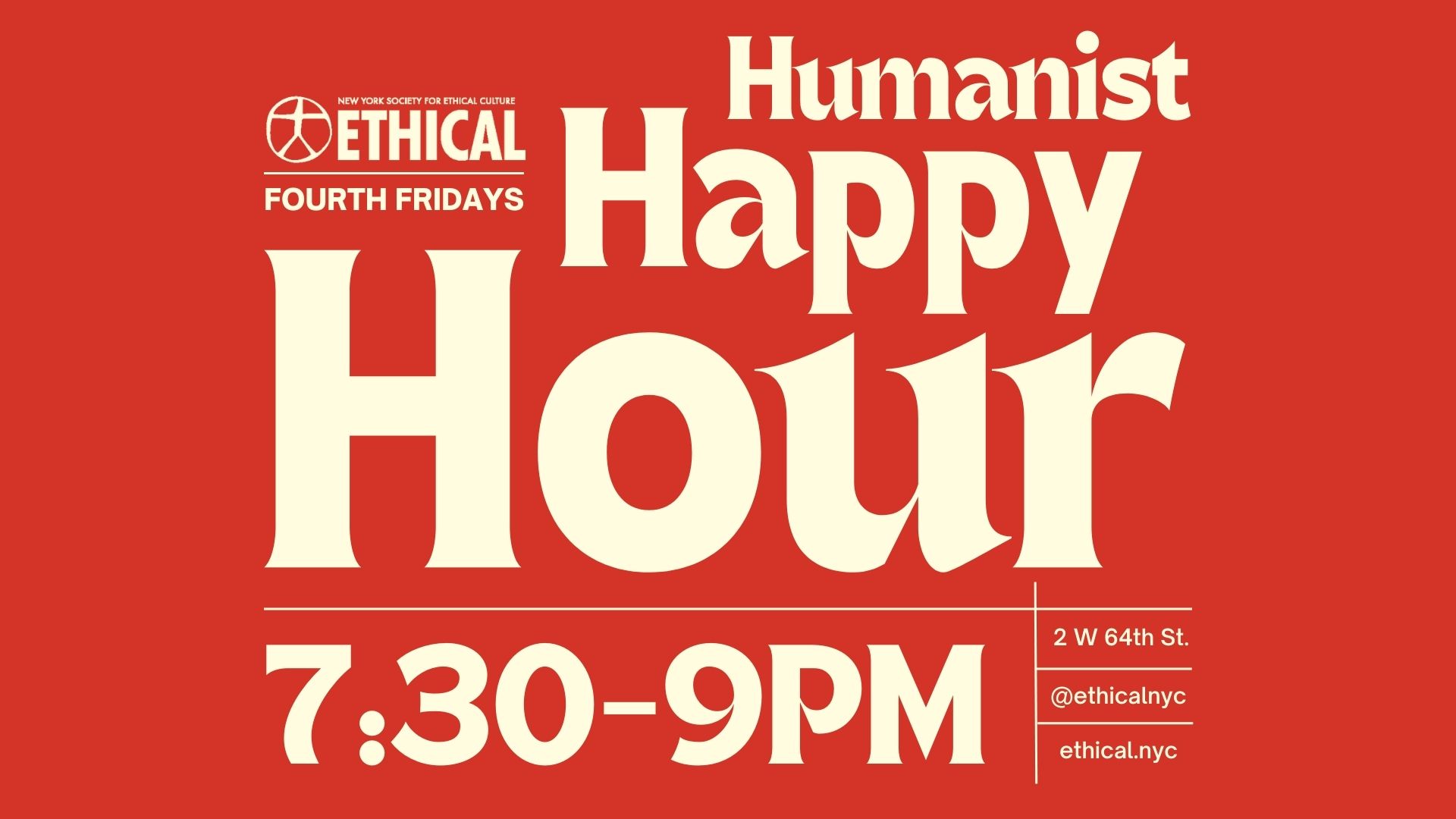 Our Humanist Happy Hour is back! Every fourth Friday of the month we're hosting an evening gathering geared towards younger members and members of the public with drinks, snacks, and great conversation.
In particular, we'll be focusing on what younger Humanists need from the Society, and what we all have to offer one another, as we start gathering in person once again.
Looking for Humanist community? Passionate about social justice? Curious about Humanism and the Society? Stop by and say hello–we hope to see you there!
FREE and Open to the Public. Donations warmly encouraged.
COVID-19 Notice: COVID-19 vaccination is required to attend.