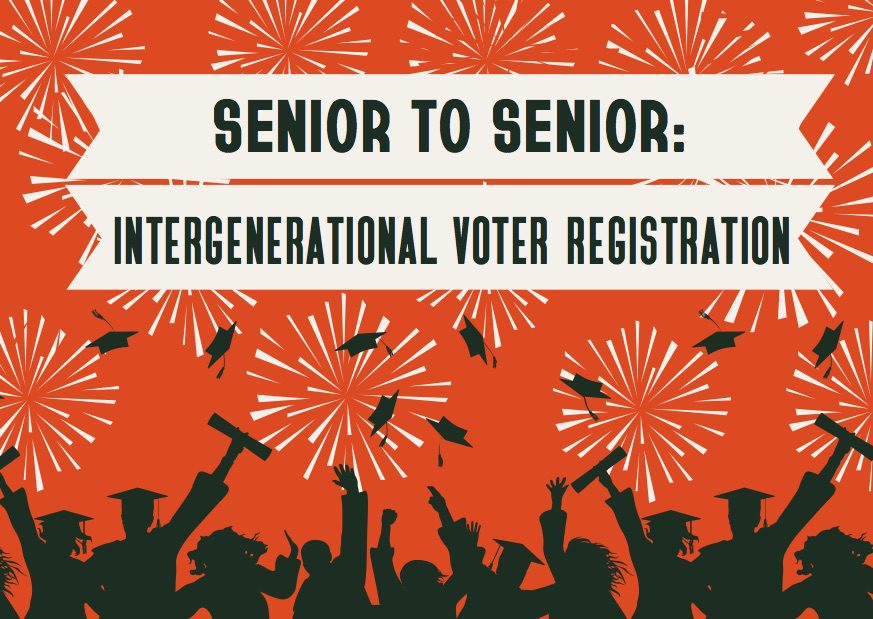 Ahead of Third Act founder Bill McKibben's talk at Ethical on June 12, please join Third Act's Senior-to-Senior Intergenerational Voter Registration Drive!
As older, dependable, senior voters, let's help every graduating high school senior become a voter! Here are three ways you can help register the Class of 2022 to vote and begin a lifetime of civic engagement

Join Third Act's "Senior-to-Senior" initiative to help graduating high school seniors in your life to register to vote!

Third Act is thrilled to partner with The Civics Center on the Class of 2022 Ready to Vote Challenge to help make every graduate a voter!

About 4 million young people turn 18 every year in the US and become eligible to vote. However, in many school districts less than 20% of youth who will turn 18 by the 2022 midterms were registered to vote, despite being eligible.  

Third Actors like you are dependable, long-time voters with important stories to share that will help inspire and motivate young people to register to vote and begin a lifetime of civic engagement.