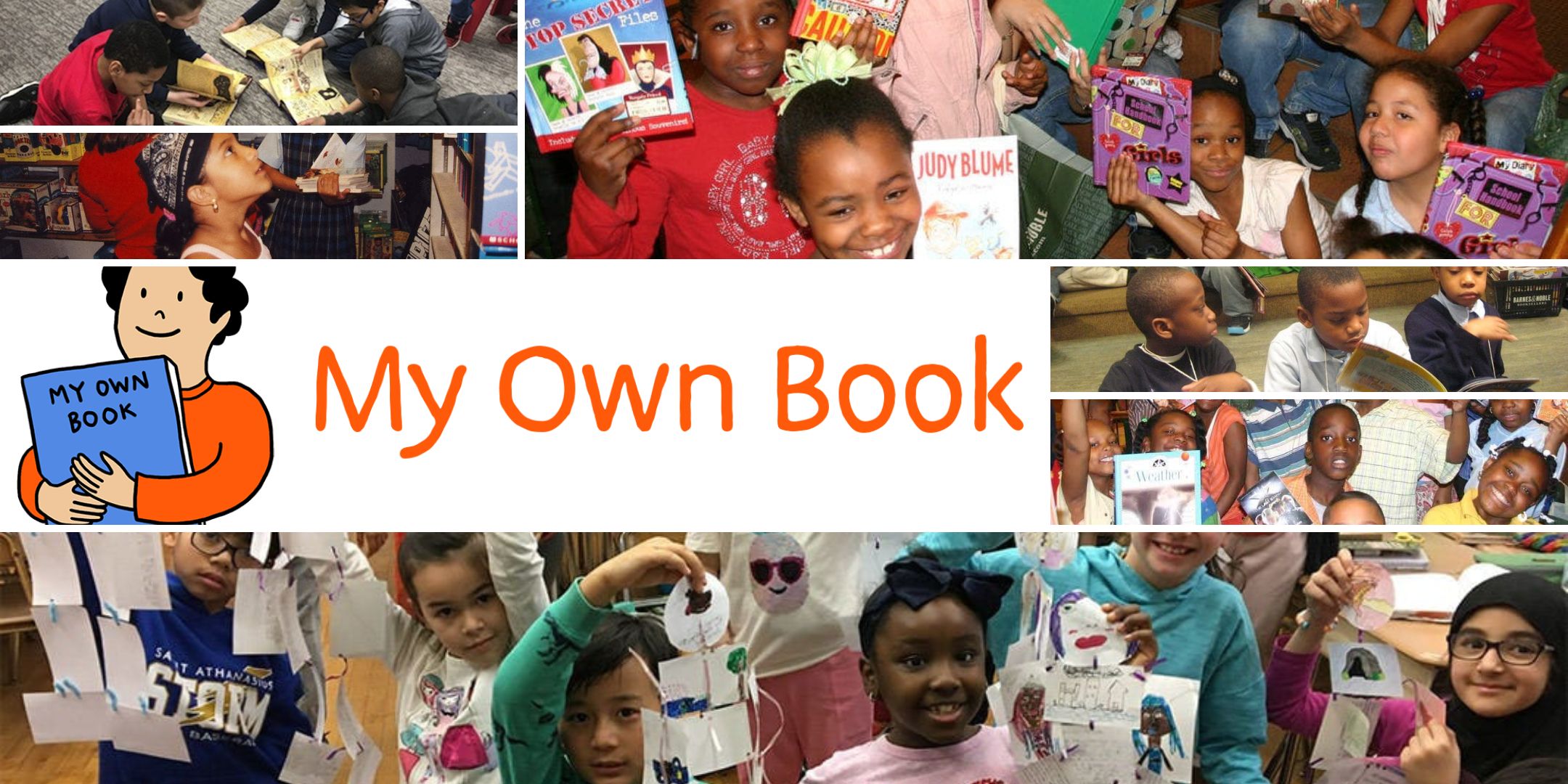 Help children build their home libraries and learn to love reading.
My Own Book, a non-profit co-managed by the New York Society for Ethical Culture's Social Service Board, brings 3rd graders from underserved NYC schools to bookstores and lets them pick out $60 worth of books to start their own home library.
With books that they chose themselves close at hand, children pick them up and read them repeatedly, and in the process become better readers. And we need volunteers!
How You Would Help:
Our volunteers—many of whom are current NYSEC members—work in pairs, with new volunteers paired with experienced ones. The volunteers visit their assigned school to explain the program to both staff and students, then accompanies the children on their shopping trips, helping them pick out books that are just right for them. Lastly, they do a follow-up visit to the school 2-4 weeks later to hear all about what the students have been reading.
Serving one school would be a commitment of about six weekday mornings spread across two months, and many of our volunteers are long-term. Ethical Culture's own Carole and Jerry Chamlin were two of the program's first volunteers, and Carole has been participating for well over 20 years.
It's tremendously uplifting to experience the joy and excitement the kids get from an armload of books that they picked themselves, and it keeps our volunteers coming back year after year. We hope you'll consider becoming one of them!
To get more information or to volunteer, please contact:
Vincent Brancato • vpbrancato@gmail.com • 203-586-8171
Joanna Miller • jmiller@mobf.org • 917-733-9622
Jennifer Stark • jstark@mobf.org • 347-553-8664
For more information about My Own Book, including how to get your school involved, visit mobf.org.
Thank you!