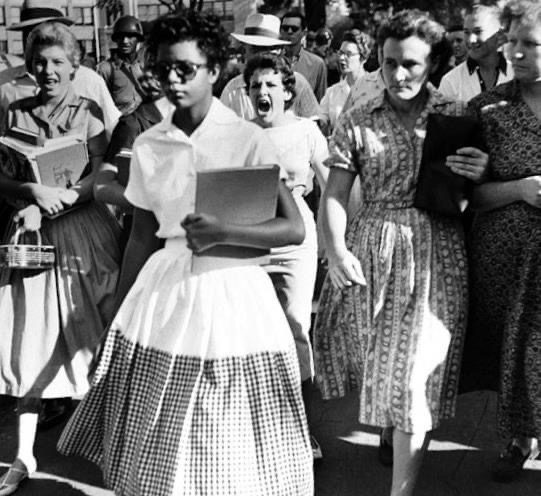 RSVP NOW & SAVE THE DATE: March 28th, 2023 
Ethical Friends, near & far…young & old… of all beliefs and approaches to peace-making on Earth! You are invited to attend the intergenerational GANDHI-KING SEASON FOR NON-VIOLENCE.
Institute For International Leadership, Nonviolence, & Service: LEARN LEAD SERVE Inc.'s 26th Annual "Gandhi-King Season For Nonviolence" invites

school groups, community groups, families, and peace makers of all ages

to attend the season's culminating event at  The New York Society For Ethical Culture's Adler Concert Hall, 2 West 64th Street, Manhattan, NY. 10023 ~ on Tuesday, March 28, 2023.
This year's 

Historic Keynote Speaker is The Legendary Historic Civil Rights Movement Icon, 81 year old, Dr. Elizabeth Eckford of the Famous "Little Rock Nine." 
This is an Intergenerational Event so adults/families/communities and organizations/groups are very welcome.  It is specifically scheduled to make it applicable to be a FREE full school day trip/educational event, approximately 9 am to 2 pm.
This is the time for schools to get on board to attend this Event.  Teachers, Educational Administrators, Schools, Students, Parents/Guardians/Families etc. Take heed to RSVP ASAP. 
With gratitude and honor, Ethical NYC is eager to welcome Ms. Elizabeth Eckford to our forum for the voices of ethical heroes, our very own Adler Hall! 
The Gandhi/King Season for Nonviolence is an inspired period of time, framed by two historic dates of tragic violence that took the lives of the world's most renowned non-violent leaders.  It is an educational project of peace.
On January 30th…. Gandhi was shot (1948, 74 years ago, India)….and On April 4th…. Dr. King was shot (1968, 54 years ago, USA).
The Gandhi and King families collaborated to create the concept of  A SEASON OF NON-VIOLENCE framed by these two dates. So, between  January 30 and April 4, peace makers everywhere are invited to actively study NON-VIOLENCE, and practice it, grow it, manifest it.  We can try out new efforts toward peace making. ACTIVELY ENGAGE in the re-igniting of non-violence on Earth.  Learn about peaceful ways to solve problems — personally and globally.