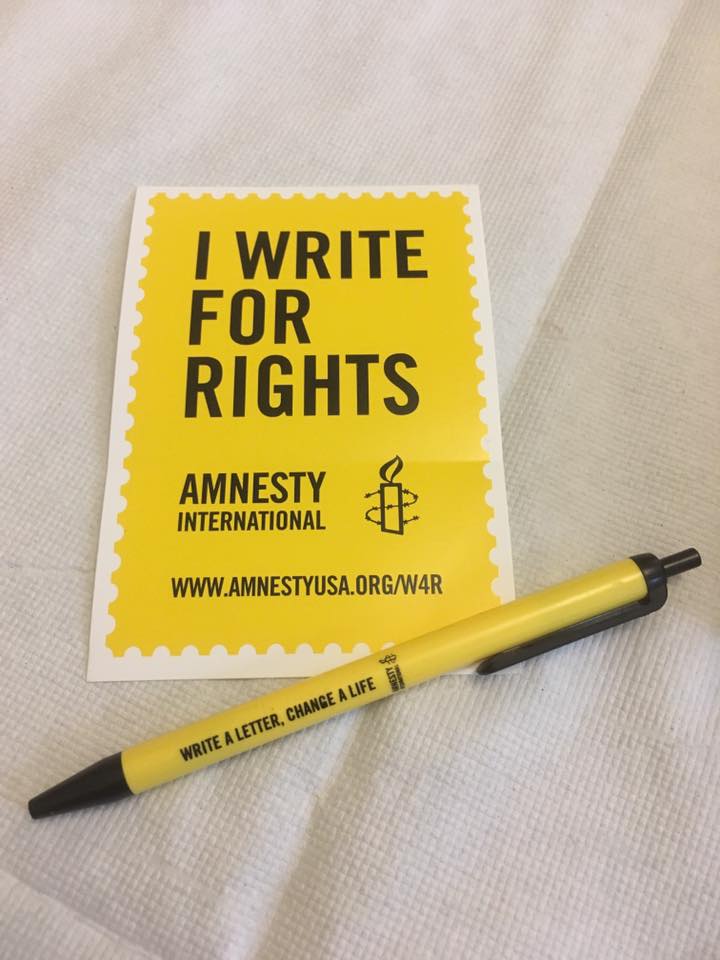 By Paul Pavese
Sometimes a letter can change someone's life. That's the premise of Write for Rights, Amnesty International's annual global letter-writing campaign, honoring Human Rights Day on December 10th — the anniversary of the signing of the Universal Declaration of Human Rights in 1948.
Together, the 100 countries participating in this annual event have freed prisoners of conscience, saved the lives of human rights defenders under attack, stopped torture, and put an end to some of the world's worse human rights abuses.
Each year, Amnesty identifies 10 urgent cases in which global activism can make a huge impact, and supplies information on each case, along with pre-written letters. This year, we're throwing our might behind young people who are fighting some of the world's biggest crises — people like Yasaman Ariani, a 24-year-old Iranian activist sentenced to 16 years in prison for campaigning against forced veiling; 17-year-old Magai Matiop Ngong, who has been on Death Row in Sudan for the past two years; and Yiliyasijiang Reheman, the Chinese Uyghur student who was "disappeared" in a Uyghur round-up while studying in Egypt.
These young people, all targeted for their human rights work. have stepped in where adults have failed to lead, and they are facing terrible danger as a result.
Please join us as we let the people in this year's 10 cases know they have not been forgotten. Amnesty International will supply pre-printed letters (to which you can add a short original paragraph) and address labels, envelopes, pens, case histories, and refreshments. All you need to bring is yourself and, if you like, return address labels, but they're not necessary. International stamps for the letters you sign would be greatly appreciated, but they are not required either. (For those who appreciate the fact that an original, handwritten letter makes the most powerful statement, there will be blank paper, useful as well to those who would like to write "solidarity letters" directly to the person or the family of the jailed person on whose behalf we are writing.)
Your letters really can change lives, and we urge you to participate in this year's Write for Rights event.
Join us December 8 at 1:00pm!
CO-SPONSORED BY THE ETHICAL ACTION COMMITTEE & AMNESTY INTERNATIONAL USA, Groups 9 & 80