Postponed – Ethical Adventures: Re-Growth Art Exhibit in Riverside Park
June 10, 2021 @ 10:30 am

-

3:00 pm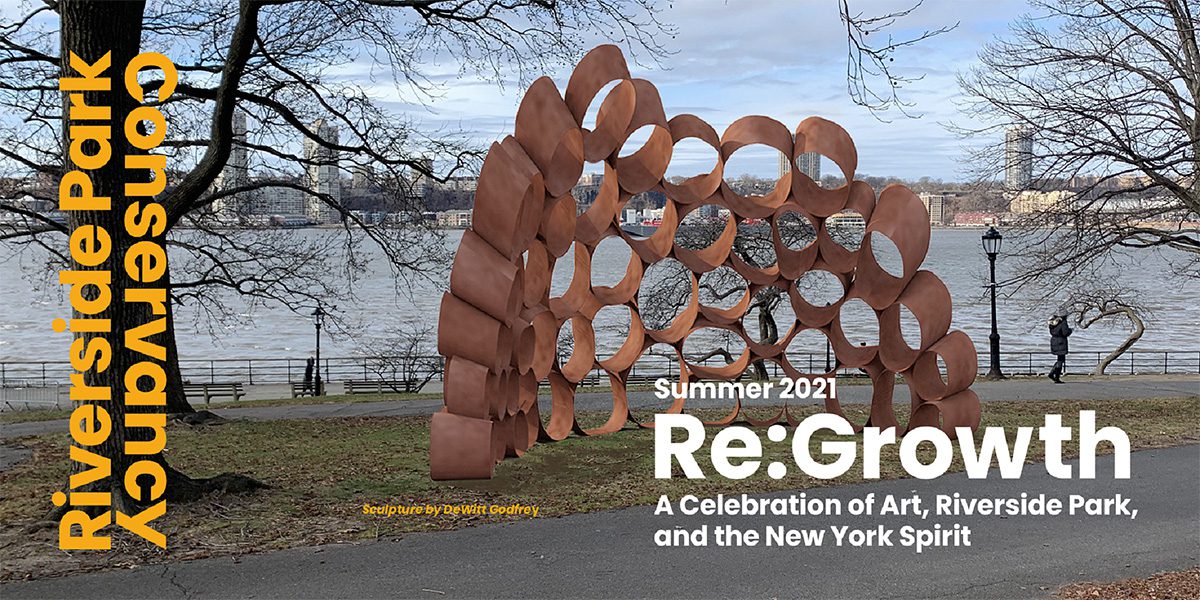 Notice: Due to a forecast for rain on both Thursday and our Friday rain date, this event has been postponed until June 15.
*****
Let's enjoy "Re-Growth: A Celebration of Art, Riverside Park, and the New York Spirit" — 13 site-specific installations by more than 20 artists throughout Riverside Park, from W. 68th Street to 145th Street. The exhibit is on through September 10. We'll start at W. 68th and walk up along the Hudson for a bit. Those who are game can walk back for an openair lunch at Café i at the pier at West 70th Street.
To learn more about the exhibit, visit https://ilovetheupperwestside.com/a-summer-longart-exhibition-in-riverside-park/.
DETAILS: Meet Elinore Kaplan and Gunther Tielemans in front of Alice Tully Hall on Broadway at W. 65th Street at 10:30am. We'll walk west three blocks to Riverside Boulevard and then up three more to W. 68th where we'll go down the ramp into Riverside Park.
Questions? Contact Elinore at ethicaloutlook@gmail.com.
Rain date: Friday, June 11