Great Literature Discussion Group: Murder in the Cathedral by T.S. Eliot (Online)
May 6, 2020 @ 7:00 pm

-

9:00 pm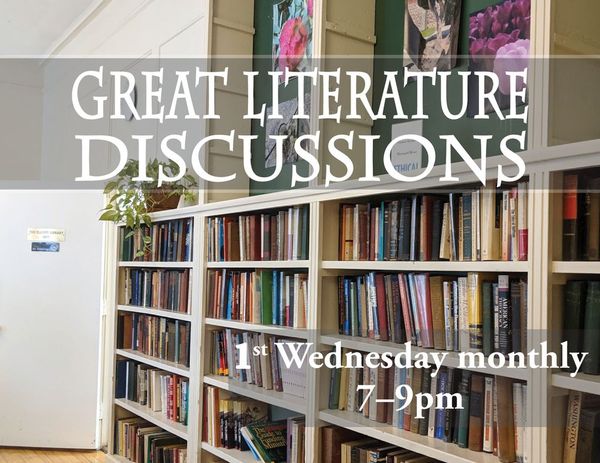 Literary works will be discussed based on what can be found in the text in order to enrich each other's interpretation of the novel/novella. All are welcome to join and any edition or translation of the book under discussion can be used.
Read the novella in advance and be prepared to discuss the aspects of interest to you by referring to specific related text and reading it to the group. Moderated by Ethical NYC member Gunther Tielemans.
Notice: This event will take place online using Zoom.
For access, please contact Gunther.
About Murder in the Cathedral:
Thomas Becket was a personal friend and chancellor of Henry II, though he had decided to devote his life to the (Catholic) Church from a young age. During this time Becket enjoyed wealth and influence in the state and led contingents of knights too fight alongside the king. It was Henry who suggested that the vacant Archbishopric of Canterbury Cathedral (the highest Church office in England) go to his friend. Becket was conscious that were he to become Archbishop the two would likely no longer be friends. He was elected to the seat, and as predicted his relationship with the king became strained. After his appointment Becket lived piously and he and the king often clashed over the relative powers of the Church and the State. The final straw occurred in 1170 wherein Becket excommunicated the Archbishop of York and two other bishops for presiding over the coronation of Henry II's son, which was the traditional right of Canterbury. Angered by this latest assertion of power Henry condemned Becket. Regardless of the king's intent, it appeared to those in attendance to be an order for Becket's death.
Read for free ahead of time online here! Or listen to an audiobook version for free on Youtube here.
For more information about how to use Zoom, and all our online programming, please visit http://www.ethical.nyc/live.
---
Monthly, 1st Wednesday
Members Free, Guests $5