Lunch with the League of Women Voters: E-Vehicles–Can NYC Make Them Safer?
November 14 @ 12:00 pm

-

2:00 pm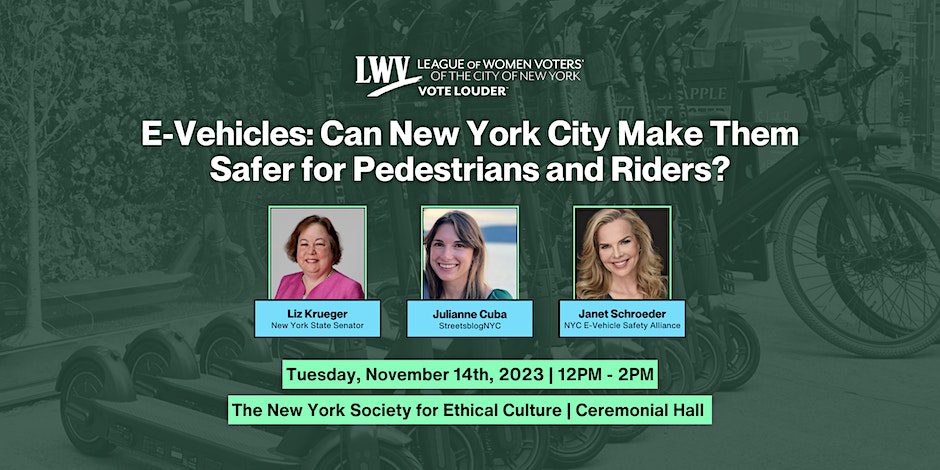 Electric bikes and scooters are an increasingly popular and convenient way to move around New York City, but with their rapid rise in use there is growing concern about their safety for riders and pedestrians. What are the different classifications of e-vehicles? What laws regulate them? Are these laws being enforced? How can the city make them safer for both the drivers and the pedestrians?
Speakers
State Senator Liz Krueger, represents the 28th Senate District and is the chair of the Senate Finance Committee
Julianne Cuba, reporter for Streetsblog NYC, a daily news source that connects people to information about sustainable transportation in New York City's five boroughs
Janet Schroeder, co-founder of the E-Vehicle Safety Alliance, an advocacy organization for pedestrian safety from e-vehicles
Lunch and beverages provided
Tickets: $20 in advance, $25 at the door