Puffin Interview Series w/ Leader Joe Chuman: "The Biomedical Empire: Lessons Learned From the COVID-19 Pandemic" with Dr. Barbara Katz Rothman (Online)
December 5, 2021 @ 4:00 pm

-

5:00 pm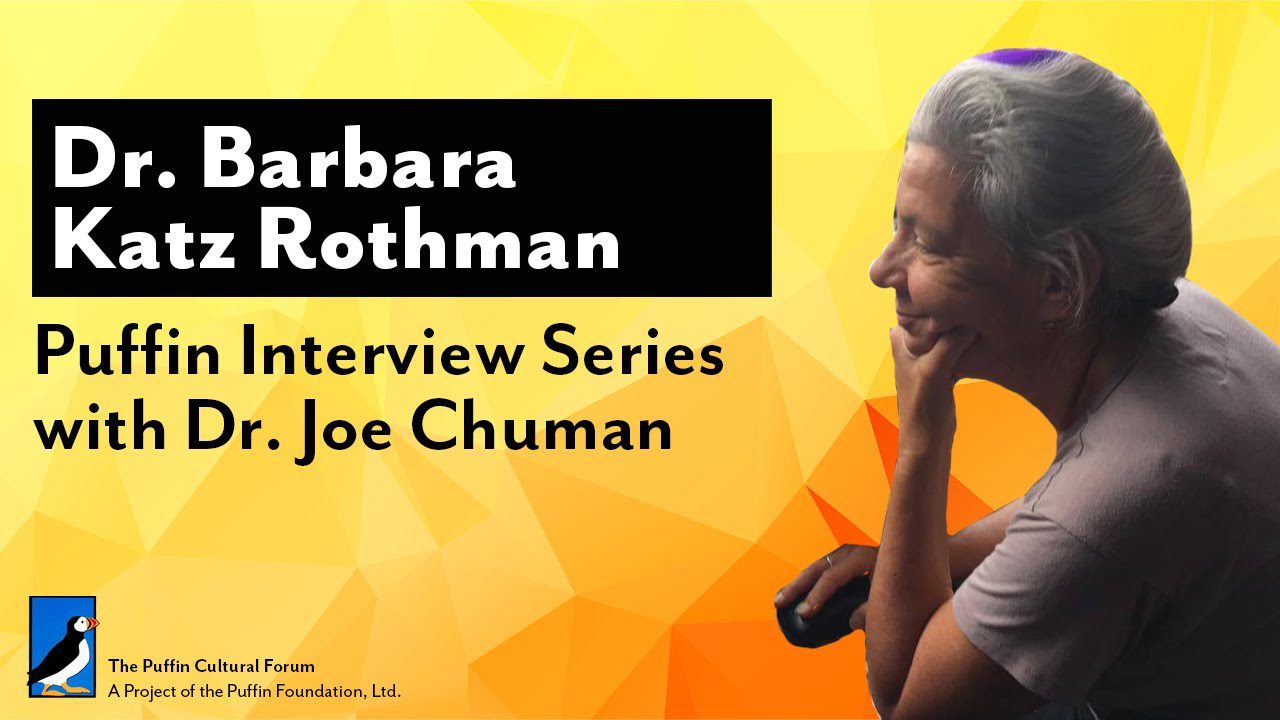 Our friends at the Puffin Cultural Forum have announced the Puffin Interview Series with our own Leader Dr. Joe Chuman!
On the first Sunday of every month Dr. Chuman will delve into and explore the work of renowned authors through meaningful dialogue in an intimate interview format, all streamed live on Youtube. There will be an opportunity for audiences to ask their own questions during a Q&A session.
Upcoming Livestreams:
Sunday, December 5 • 4:00pm
More Interviews TBA!
About Dr. Barbara Katz Rothman and The Biomedical Empire
Just released by Stanford University Press, Dr. Barbara Katz Rothman's Biomedical Empire: Lessons Learned from the Covid-19 Pandemic expounds on the dangers of the "medical industrial complex." Dr. Katz Rothman shows that biomedicine has the key elements of an imperial power: economic leverage, the faith of its citizens, and governmental rule. She investigates the Western colonial underpinnings of the empire and its rapid intrusion into everyday life, focusing on the realms of birth and death. This provides her with a powerful vantage point from which to critically examine the current moment, when the COVID-19 pandemic has exposed the power structures of the empire in unprecedented ways while sparking the most visible resistance it has ever seen. Dr. Barbara Katz Rothman is a professor of Sociology at the City University of New York.
About Leader Dr. Joe Chuman
Joe Chuman recently retired as the Leader of the Ethical Culture Society of Bergen County, a community he served beginning in 1974. Since 2008, he has been a part-time Leader of the New York Society for Ethical Culture. He currently teaches on human rights at Columbia University and Hunter College, and has taught at the United Nations University for Peace in Costa Rica. His works have been published in the New York Times, The Humanist, Free Inquiry, Humanistic Judaism, and many other periodicals. Joe currently serves as president of the Bergen County Sanctuary for Asylum Seekers, founded by the Ethical Culture Society of Bergen County.
Watch Live Here!