Stoa Nova – Don Robertson: "How to Live Like a Roman Emperor"
June 29, 2020 @ 4:00 pm

-

5:00 pm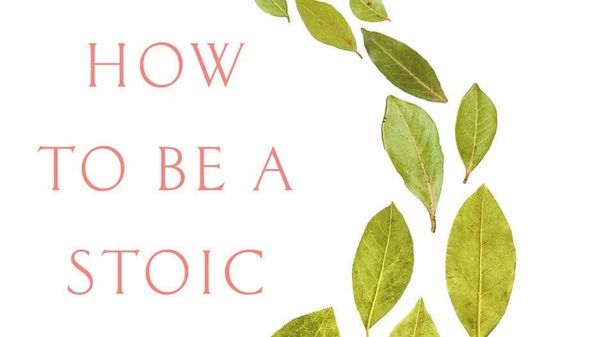 Join Massimo Pigliucci and his guest, Don Robertson, for a conversation about Marcus Aurelius, the Stoic emperor-philosopher and author of the Meditations, one of the most highly read books in history.
Donald Robertson is the author of six books including How to Think Like a Roman Emperor: The Stoic Philosophy of Marcus Aurelius. He is a cognitive-behavioural psychotherapist, writer, and trainer, specializing in the relationship between philosophy, psychology, and self-improvement. He's particularly known for his work on Stoic philosophy and cognitive-behavioural therapy. Donald was born in Ayr, Scotland (as you can tell from his lovely accent!), but now lives in Canada.
Massimo Pigliucci is the K.D. Irani Professor of Philosophy at the City College of New York. His books include How to Be a Stoic: Using Ancient Philosophy to Live a Modern Life (Basic Books), A Handbook for New Stoics: How to Thrive in a World Out of Your Control (The Experiment, with Greg Lopez), How to Live a Good Life (Vintage, co-edited with Skye Cleary and Dan Kaufman), and Nonsense on Stilts: How to Tell Science from Bunk. His forthcoming book (out September 15th) is A Field Guide to a Happy Life: 53 Brief Lessons for Living. More by Massimo at massimopigliucci.com.
Visit the Stoa Nova Meetup for information on how to join.
---
Hosted by philosopher Massimo Pigliucci, Stoa Nova is inspired (with a bit of immodesty) to the ancient Greco-Roman schools of philosophy. Plato, Aristotle, Epicurus, Epictetus and many others simply gave lectures about their favorite topics and engaged in Socratic discussions with people interested in what they had to say. In our case, we will examine the theory and practice of Stoicism as a modern applied philosophy that aids us in navigating a world in some ways just as confusing and uncertain as that of ancient Athens and Rome. For more on Stoicism, click here (http://tinyurl.com/m7hzr4x)!