Sunday Platform – Joe Chuman: "The 'Exceptional Nation' Examines Itself" (Online)
October 11, 2020 @ 11:00 am

-

12:30 pm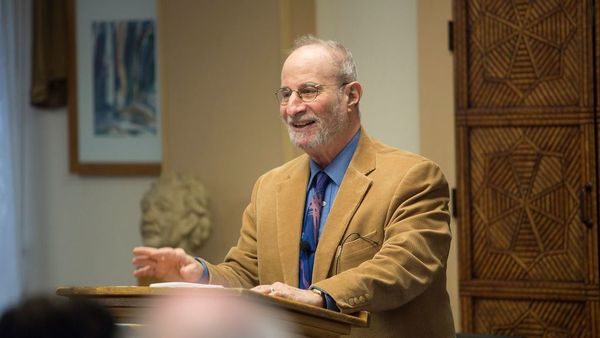 The United States has often referred to itself an "exceptional nation." For many, it is a reference to our collective ego as a nation rooted in and defined by our founding values of freedom, democracy and equality, however much these ideals have gone unmet. For the Puritans, the new land was "a shinning city on a hill," that presaged a divine destiny. For Ronald Reagan it meant a nation virtually without flaw. And for Barack Obama, who often invoked the phrase, it connoted a people uniquely committed to self-criticism in the service of self-improvement.
Now we are at a moment of great social upheaval. The pandemic, the shattered economy and wide-ranging protest that has caused a probing examination of racism that permeates so many strata of society, force upon us deep introspection as to what kind of society we really are an what we strive to be. It may move America to a position of greater maturation. It may prove our exceptional nature to be false, or it may enable us to reclaim it in the best sense.
I intend to probe these issues in my address of October 11th, "The 'Exceptional Nation' Examines Itself."
Dr. Joe Chuman has been the Leader of the Ethical Culture Society of Bergen County, NJ since 1974, and a part-time Leader of the New York Society for Ethical Culture since 2008. As an activist, Dr. Chuman has worked on behalf of human rights and civil liberties and in opposition to the death penalty, as well as many other progressive causes. He founded the Northern New Jersey group of Amnesty International in 1974, and currently serves as president of the Bergen County Sanctuary for Asylum Seekers, founded by the Ethical Culture Society of Bergen County. This coalition of religious and human rights organizations provides services for asylum seekers who are released from federal detention.
Click here to join at start time | ID 863 0430 0961
For full join information, please also see this week's Ethical Weekly email.
Presider: Kathleen O'Connell
Shared charity: The New York Society for Ethical Culture
You can download Zoom at https://zoom.us/download, although it's not necessary to do ahead of time. Zoom is available for tablets and smartphones in both main app stores, Apple and Google Android. Attendees don't need to register for a Zoom account although it's free and helpful. To join a meeting, simply click the event's invitation link above.
---
Sunday Platform is our most important and long-standing community event. These gatherings educate, stimulate personal growth, inspire reflection and action, and strengthen our community. Sunday meetings usually begin with music, followed by greetings and a talk given by a Society Leader, member, or guest.  Platforms cover a variety of topics that reflect current events, pressing social issues, and Ethical Culture philosophy. A collection basket is passed and money is shared between the Society and a charity selected for that day.  While contributions are always appreciated, Sunday meetings are free and open to the public.  Each Sunday meeting is followed by a luncheon and social hour.
To view previous Sunday Platform addresses and interviews, visit the Ethical NYC YouTube channel.
Related Events