Sunday Platform – Joe Chuman: "My Vocation"
December 13, 2020 @ 11:00 am

-

12:30 pm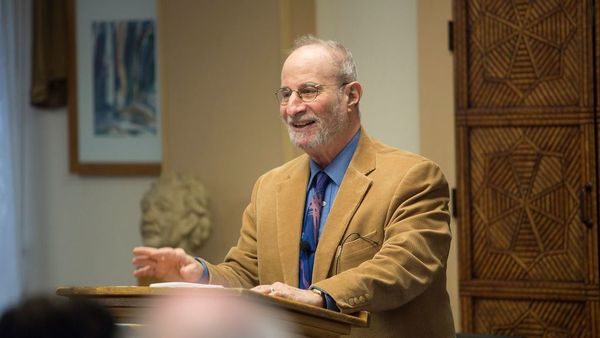 I eagerly look forward to my part-time leadership with the New York Society. The end of this month will mark a major milestone in my life and career. After 47 years, I plan to retire as the leader of the Ethical Culture Society of Bergen County, New Jersey. With the exception of Felix Adler and Algernon Black here at the New York Society, and Henry Neuman, who served for many years as the leader of the Brooklyn Society, it is possible that my professional tenure in the Ethical Movement is the longest in its history. I began my professional career as a Leader-in-training here at the New York Society in 1969, traversing 51 years and six decades. It's been a long time. My retirement from leadership at Bergen, which has been the mainstay of my career, provides a very appropriate opportunity to reflect on the vocation of Ethical Leadership from the inside. I look forward to sharing with you in personal terms the fulfillment, glories, and challenges, too, of life in Ethical Culture, a life of innumerable experiences and human encounters.
Dr. Joe Chuman has been a Leader of the New York Society for Ethical Culture since 2008. As an activist, Dr. Chuman has worked on behalf of human rights and civil liberties and in opposition to the death penalty, as well as many other progressive causes. He founded the Northern New Jersey group of Amnesty International in 1974, and currently serves as president of the Bergen County Sanctuary for Asylum Seekers, founded by the Ethical Culture Society of Bergen County, which provides services for asylum seekers who are released from federal detention.
Click here to join at start time | ID 863 0430 0961
For full join information, please also see this week's Ethical Weekly email.
Presider: TBA
Shared charity: The New York Society for Ethical Culture
---
Sunday Platform is our most important and long-standing community event. These gatherings educate, stimulate personal growth, inspire reflection and action, and strengthen our community. Sunday meetings usually begin with music, followed by greetings and a talk given by a Society Leader, member, or guest.  Platforms cover a variety of topics that reflect current events, pressing social issues, and Ethical Culture philosophy. A collection basket is passed and money is shared between the Society and a charity selected for that day.  While contributions are always appreciated, Sunday meetings are free and open to the public.  Each Sunday meeting is followed by a luncheon and social hour.
To view previous Sunday Platform addresses and interviews, visit the Ethical NYC YouTube channel.
Related Events