American Ethical Union All-Society Platform: Journeys to Justice (Online)
October 31, 2021 @ 11:00 am

-

12:30 pm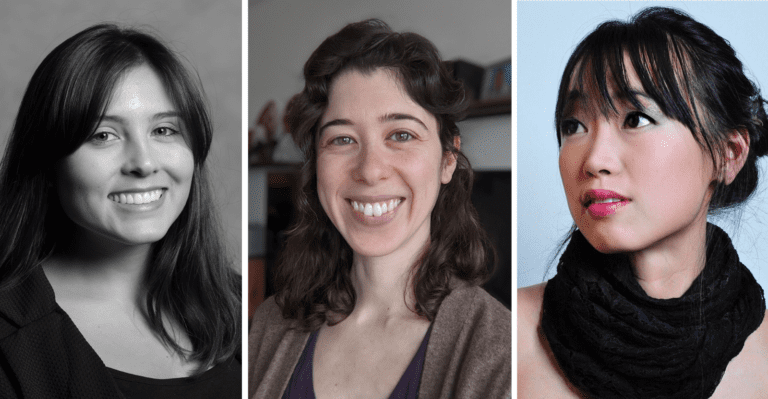 Hosted by the Future of Ethical Societies (FES)
How does one find the courage to do good? What are the experiences, pains, and inspirations that drive us to do meaningful work? In "Journeys to Justice," hear from Future of Ethical Societies members, young adults spread nationally and internationally, about their personal pathways to working for social justice. Julia Julstrom-Agoyo, Katie LaClair, and Kai Lin Zhang will be our speakers for the day.
Kai Lin Zhang serves as the Executive Director of the New York State Assembly's Asian Pacific American Task Force, where she has been leading various efforts over the past two years to help workers and small businesses during the pandemic, and support community-based organizations combatting anti-Asian violence. Prior to this role, Kai spent a decade in community organizing for the labor rights of informal sector workers, including street vendors, domestic workers, and most especially, sex workers. She co-founded an organization called Red Canary Song that serves immigrant massage parlor workers based in Flushing, Queens and Chinatown. Kai is a member of the Brooklyn Ethical Society, and has been a participant in FES Future of Ethical Societies since 2014.
Katie LaClair was raised in the Essex Ethical Culture Society in New Jersey. She joined the Baltimore Ethical Society as an adult in 2012 and was empowered by her community to serve as Chair of the Ethical Action Committee, first at BES and then of the American Ethical Union, for several years. The social restrictions of the pandemic brought her to FES and the connections forged and ideas exchanged there inspired her to serve as a member of the AEU Leadership Committee with a focus on making space for and supporting diverse clergy Leadership. Together with many beloved Ethical Culture friends around the country, she is on a path of helping to build anti-racist structures within AEU and Society operations, and a personal journey of understanding how to recognize and defect from her white socialization to reclaim her full humanity and work authentically toward collective liberation.
Julia Julstrom-Agoyo serves as Youth Representative to the United Nations for the American Humanist Association. She holds a BA in International Studies (Human Rights) from the University of Iowa. There, she was awarded both the Philip G. Hubbard Human Rights Award and the Burns H. Weston International Human Rights Essay Prize. Julia is currently pursuing a Masters of International Affairs at Columbia University, focusing on human rights policy and international conflict resolution. Julia grew up in Ethical Culture and remains deeply involved with the local and global ethical humanism movement. Julia has completed a Fulbright English Teaching Assistantship in Pahang, Malaysia, worked as a Family Reunification Specialist for unaccompanied immigrant minors in her hometown of Chicago, and assisted in the representation of detained non-citizens facing deportation in New York as a paralegal.
Music will be performed by Emma Pauline, is a musician, artist and herbalist born and raised in Takoma Park, Maryland. They were brought up at the Washington Ethical Society, traveled with Northern Harmony and graduated from Hampshire College with a certificate in ethnomusicology. Emma likes plants, puzzles and popcorn.
Related Events