Celia Fisher: Why Parents Resist COVID Vaccines for Their Children
July 10, 2022 @ 11:00 am

-

12:15 pm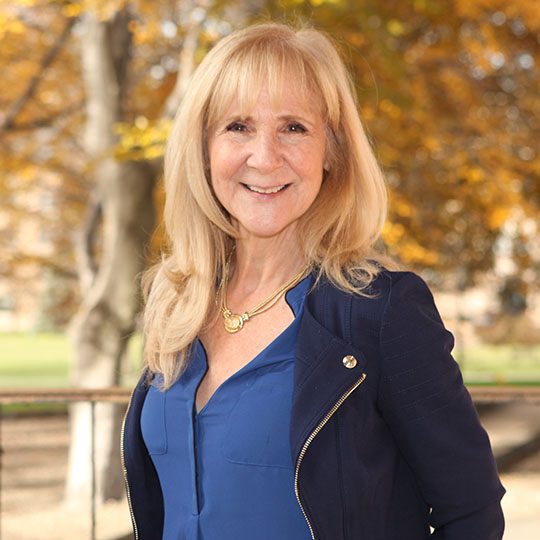 In-person and online!
To date, 38% of U.S. children ages 5 – 12 have received the COVID-19 vaccine. Our national survey of mothers in the U.S., found that reasons for and against vaccination include differences in beliefs about children's susceptibility to and severity of the disease; trust or distrust in vaccines in general and in the effectiveness and safety of the COVID vaccine; whether vaccination has family and community support; confidence in FDA and physician recommendations; and personal values. Understanding parents' pediatric vaccination decision-making has important implications for public health policies promoting children's health during the current and future pandemics.
The barrage of conflicting scientific, government, and social media messaging regarding children's susceptibility to COVID-19 and the safety and effectiveness of the vaccine has created significant challenges for parents deciding whether to vaccinate their children against the disease.
About Dr. Celia Fisher
Celia B. Fisher, Ph.D. is the Fordham University Marie Ward Doty Endowed University Chair in Ethics, founding Director of the Center for Ethics Education and Professor of Psychology. She also directs the HIV/Drug Abuse Prevention Research Ethics Institute funded by the National Institute on Drug Abuse. With over 300 articles and books, Dr. Fisher is internationally known for her contributions to research and practice promoting the rights and welfare of vulnerable children and adults from diverse communities. Her book, Decoding the Ethics Code: A Practical Guide for Psychologist (Sage Publications) now in its 5th edition, is required in professional psychology training programs across the U.S. Dr. Fisher has chaired and served on numerous government ethics oversight committees including for the Department of Health and Human Services, the Environmental Protection Agency, the National Institutes of Health, the National Academy of Medicine, and the NYS Board for Psychology. She has also chaired major revisions for the Ethics Codes of the American Psychological Association, the American Public Health Association, and the Society for Research in Child Development. Her awards include the Lifetime Achievement Award for Excellence in Human Research Protections and the APA Award for Outstanding Contributions to Ethics Education.
Notice: Only fully-vaccinated individuals are invited to attend in-person at this time. Proof of vaccination, photo ID, and mask are required.
Watch Online: Click to join at start | ID 863 0430 0961 | Passcode 609424
To join by phone (audio only), dial (929) 205-6099 and enter the Zoom ID above.
Presider: Leader Dr. Nori Rost
Monthly Collection: Blythedale Hospital
---
Sunday Platform is our most important and long-standing community event. These gatherings educate, stimulate personal growth, inspire reflection and action, and strengthen our community. Sunday meetings begin with music, followed by greetings and a talk given by a Society Leader, member, or guest.  Platforms cover a variety of topics that reflect current events, pressing social issues, and Humanist philosophy. Each Sunday meeting is followed by a luncheon and social hour.
To watch previous Sunday Platforms, visit our Videos page and YouTube channel.
Related Events