Joe Chuman: The Triumphs and Challenges to Human Rights
November 12 @ 11:00 am

-

12:30 pm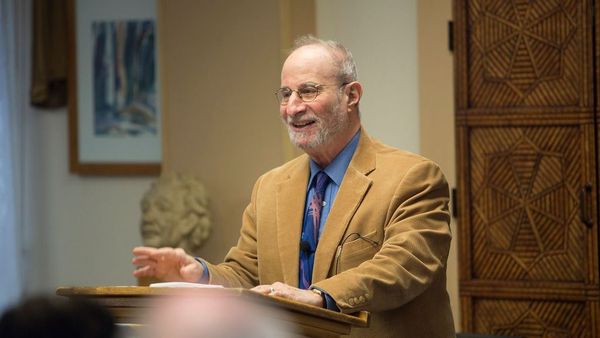 In-person and online!
This December 10th marks the 75th anniversary since the proclamation of the Universal Declaration of Human Rights. In conjunction with the occasion, the New York Society has put together a series of programs. My talk is a contribution to these events, acknowledging the importance of the Declaration.
The concept of human rights is radical and relatively new. The term did not come into wide use until the administration of Franklin Roosevelt. Historically, the rights a personal possessed where tagged to qualifications related to sex, gender, ethnicity, religion and social standing. With the human rights idea, all those qualifiers were swept away. The human rights idea asserts that all people, without exception, possess certain fundamental rights issuing from their humanity alone. Since the end of the Cold War, and the fading of socialism as an ideology, human rights has done the heavy lifting world-wide of people who have struggled against their oppression and injustice. In the decades after World War II, human rights has widened the circles of equality to include, women, minorities, LGBT people, the disabled and other marginalized groups. At the same time, human rights faces many challenges, both conceptually and in terms of implementation. While codified into international law by a growing family of more than 100 treaties, human rights remain primarily aspirational. Their realization ultimately resides in the will of nations and their people to proclaim, uphold and enforce them.
Watch Online: Click to join at start | ID 863 0430 0961 | Passcode 609424
To join by phone (audio only), dial (929) 205-6099 and enter the Zoom ID above.
Monthly Collection: SSB Food Pantry
About Sunday Platform
Sunday Platform is our most important and long-standing community event. These gatherings educate, stimulate personal growth, inspire reflection and action, and strengthen our community. Sunday meetings begin with music, followed by greetings and a talk given by a Society Leader, member, or guest.  Platforms cover a variety of topics that reflect current events, pressing social issues, and Humanist philosophy. Each Sunday meeting is followed by a luncheon and social hour.
To watch previous Sunday Platforms, visit our Videos page and YouTube channel.
Related Events