Young Ethical Explorers: "The Earth Was Made for Me!" w/ Author J. R. Becker (Online)
June 7, 2020 @ 1:30 pm

-

3:00 pm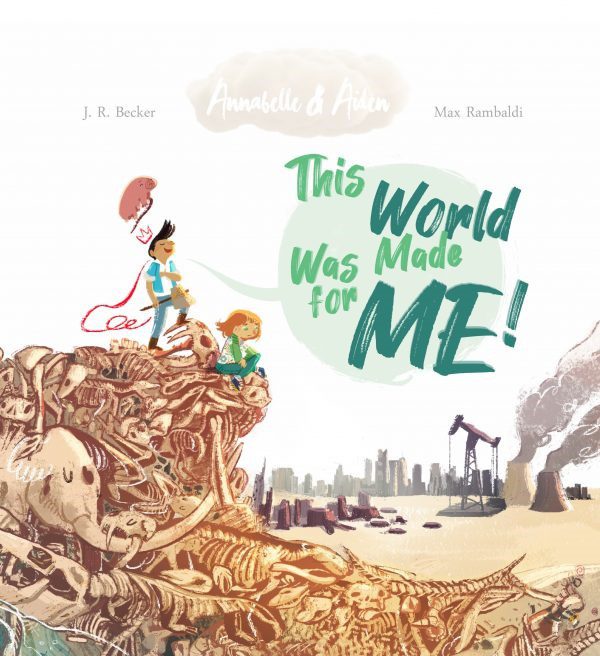 "A playful, cautionary tale on respecting our planet, and our place within it." —Cara Santa Maria
This newest in J. R. Becker's Annabelle & Aiden series is a playful, thought-provoking tale. Becker puts sophisticated science and ambitious subject matter into delightfully rhyming, colorfully illustrated, song-like fun. The lyric power of the words makes this a delight for children as young as four and others as old as… well, any age! Becker looks at the delicate balance of climate wellbeing in this time of our global climate crisis affording readers a deeper appreciation of our fragile planet.
Participants will be muted for the reading, after which they will be able to participate in a dialogue with the author.
YEE has moved online with Zoom! To RSVP as a guest and receive the invitation link, please contact Audrey at YoungEthicalExplorers@gmail.com.
---
Ethics for Children is our Humanist Sunday school, designed for youngsters from ages 4 to 13, and takes place concurrent with our Sunday Platform meetings. Sessions raise issues of personal identity and integrity, appreciation and respect for others, and knowledge of religions, philosophies, and social concerns. Topics are explored in an age-appropriate way through discussion, storytelling, dramatization, music, art, games, and field trips.
RSVP is essential to guarantee your place and for planning purposes. If you are enrolled for the season or are members of Ethical NYC your spot is guaranteed. To RSVP as a guest, become a member, or enroll in season, please contact Audrey at YoungEthicalExplorers@gmail.com. Newcomers and visitors are always welcome!
Related Events