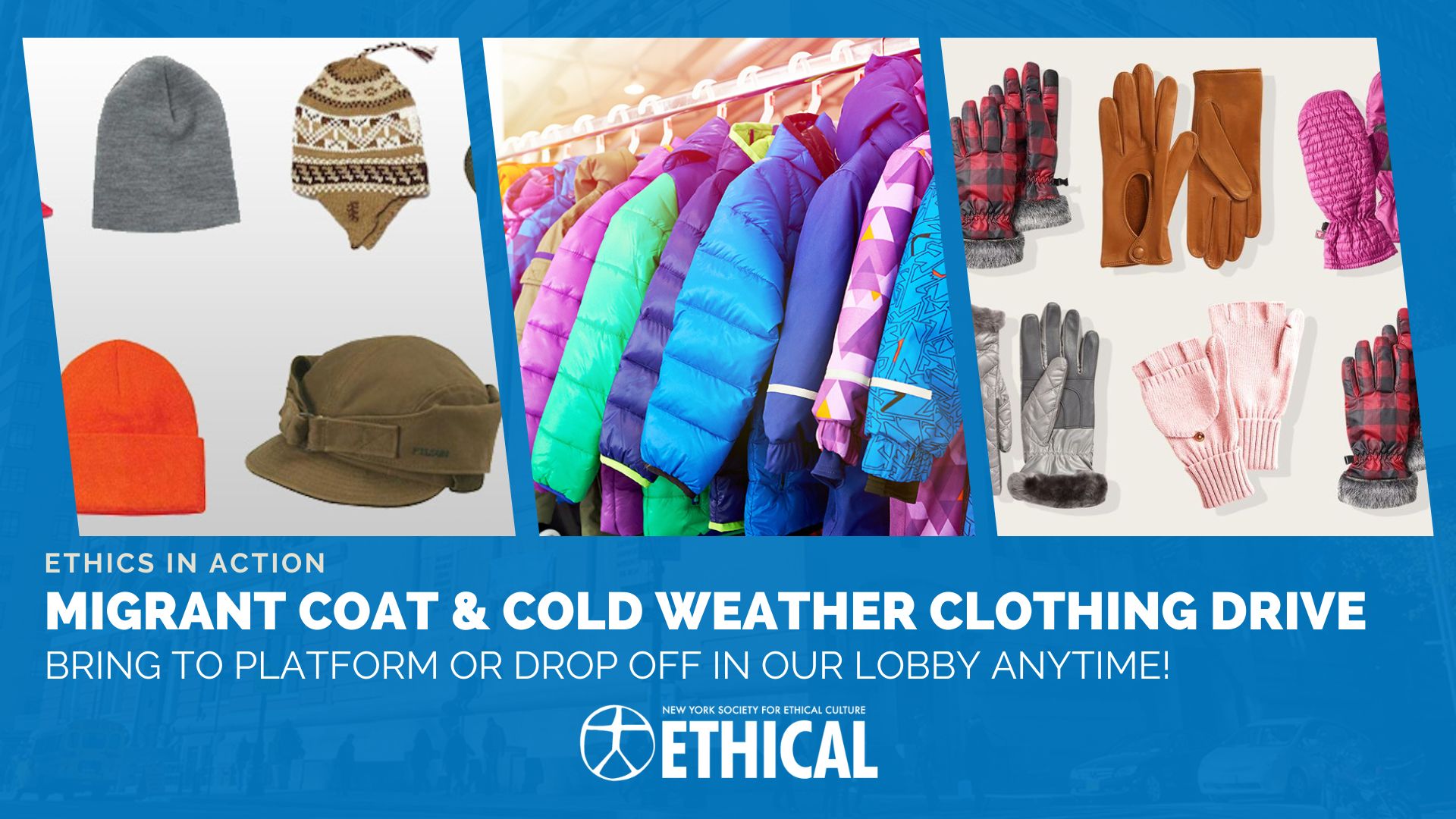 Update 12/9: Our cold weather clothing drive is now closed. A massive thank you to everyone for your generosity, we collected hundreds of pieces of cold weather clothing! Now, fewer organizations are taking donations of used clothing, so we're no longer collecting further items.
Please consider giving to our Good Neighbor Project food and household necessities drive instead!
*****
As you may have seen in the news, right-wing politicians in southern border states like Texas are bussing migrants and asylum seekers to NYC. These men, women and children have been arriving in the vicinity of Port Authority with nothing–notably without the clothing needed to face winter here in NYC. Society Ethical Action Committee member Leslie Aspis, a FEMA trained first responder, recently met the buses with the NYPD as part of an emergency response team, and confirmed the desperate need for warm clothing.
To do our part, Ethical NYC is collecting coats, sweaters, hats, scarves and gloves of all sizes to help our new neighbors stay warm while they wait for their cases to be processed. Please check your closets and consider donating any gently used items you may have. Items can be dropped off in our lobby during normal hours (9:00am-6:00pm) or brought to our weekly Sunday Platform gatherings (11:00am).
Please forward this post to your family and friends, and together let's make this a warm welcome!