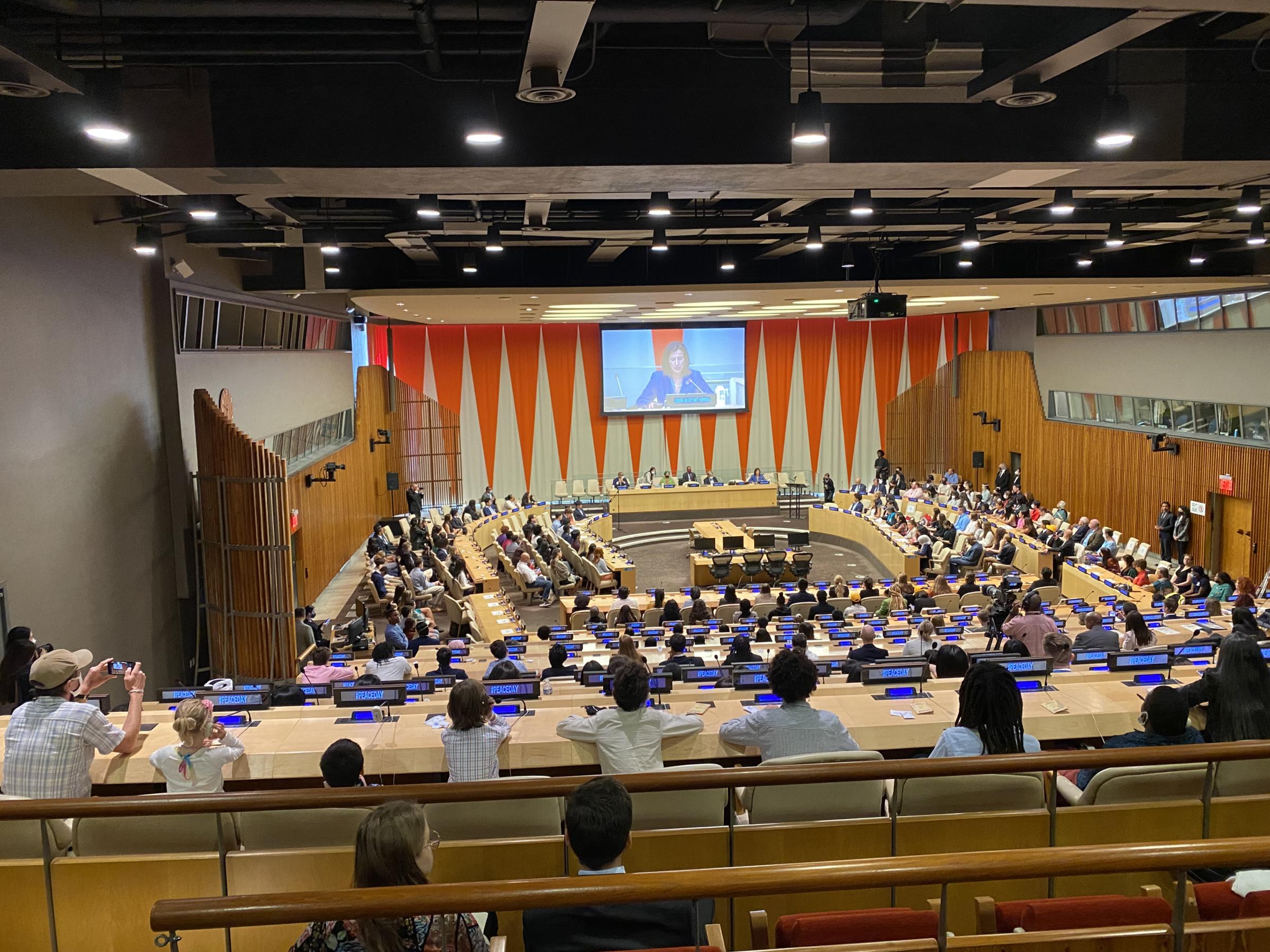 International Peace Day is officially Sept. 21st each year. But we, Young Ethical Explorers at ETHICAL NYC, grow to deeply understand that everyday is actually Peace Day.  Just like every day is … Earth Day…. These holidays are just reminders, rejuvenators of our everyday appreciations.  So on this International Day of Peace, we simply got a reminder  to reconnect thoughtfully to how we are bringing ourselves into the equation of peace on Earth.
In this equation of peace, maybe you will decide, right here and now, to augment your own peace vision with one new commitment. It could be to learn a new peace skill like Non-Violent Communication, or it could be to participate in Ethical NYC's Good Neighbor project.   It could be to dive deeper into meditation. It could be to connect more across bridges of age, gender, race… and with that, please plan to come to Ethical's First Sunday Events  ~ the next one of which is a visit from Dr. Arun Gandhi at 11:00am on Oct. 2nd.  There are so many ways to CHOOSE to cultivate peace — and ETHICAL NYC comes at this from so many angles… get involved . 
Honoring International Peace Day this year,  a wonderful YEE group of all ages gathered on an ETHICAL FIELD TRIP to the United Nations for the Youth Observance of this special holiday.  Many thanks go to Lindy Crescitelli of Pathways to Peace (and also Gandhi/King SFN) and his amazing twin-team hosts Rebecca and Rachel  for bringing Ethical into this event. To watch the presentation virtually, you may link here and get inspired: https://media.un.org/en/asset/k12/k125gwjup6.
BELOW is a tool kit for you to be an advocate of Peace Activities in your classrooms.
Peace Day provides an example…. 
SIMPLE PEACE DAY TOOL KIT
You can invite your teacher, and a class or group or family …. the people you are meeting up with, to participate in peace day and other ethical education adventures…. like…. say, Green Halloween! 
To support you to be an advocate…. 
Here is a special message to share with your leaders/teachers:   
Dear Teacher/Leader/Class,
WHAT: Today is International Peace Day.
PURPOSE:  It is a Global Holiday to honor peace, created by the United Nations.
HOW: People around the world people take one minute of silence to think about peace
WHEN:  AT NOON.
WHY:  This creates an invisible but profound wave of peace around the world.
If we think a minute of silence is challenging on Peace Day, just imagine countries who are fighting with each other are asked to create a "cease fire" on peace day — a pause for peace.  This shows us vividly, that humans CHOOSE how to solve problems. We could all think about how to create more peace in our lives.  If being quiet feels challenging, we could even do a mindful coloring project silently together to help us focus on peace. Let's make peace pictures that bring peace into our space together!