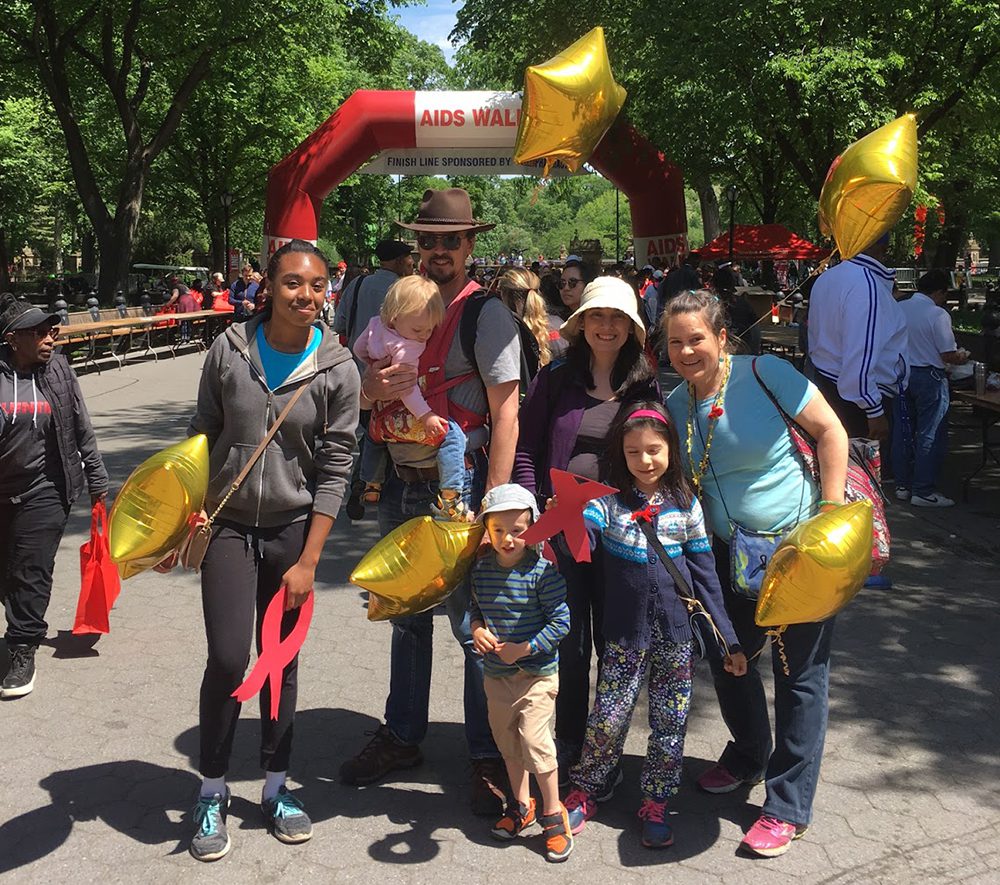 Taking part in the annual AIDS Walk New York is an Ethical NYC tradition led by our Young Ethical Explorers. This year we had many new young team mates, so let's extend special congratulations to those first-time participants. Our walkers included members of 5 ETHICAL families.  Our donors included 17 donations.
Thank you so much to those of you who contributed so generously!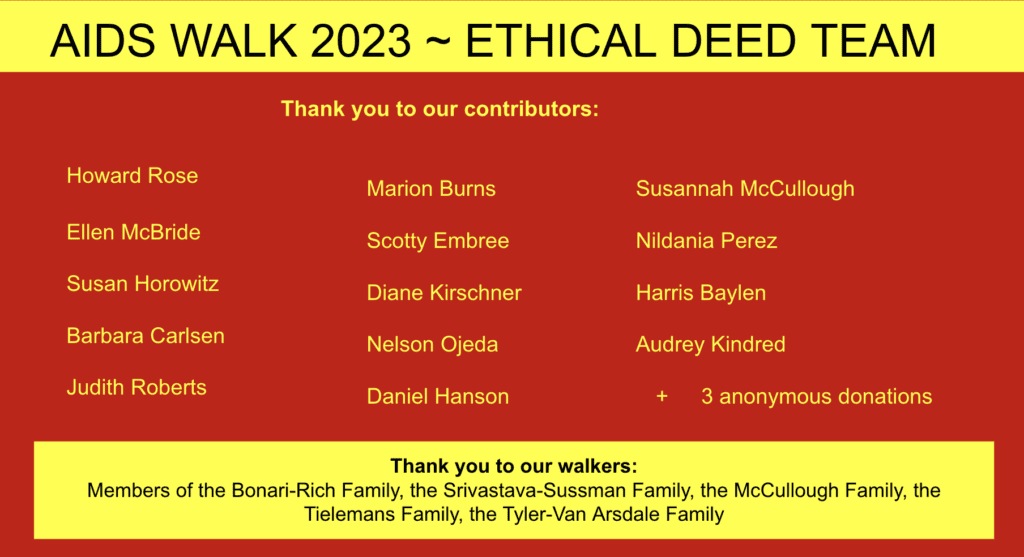 Here's how you can support our team:
Become a Team Member and Share With Your Friends: At the AIDS Walk New York website, click "Join Our Team," choose the option you're comfortable with, then share our team page on social media and ask your friends to pitch in and join.
Finally, let's keep educating ourselves plentifully, on the states of our LAYERED PANDEMICS. Our pandemics have become integrated into our lives now.  For example, just like with HIV awareness, now that the COVID-19 has entered the MANAGEMENT STAGE (we just transitioned from the Emergency Stage this month), we must stay caring and supportive to those who are most vulnerable.
At last, let's actively reflect on our pandemic experiences, make art about them, tell stories from them etc. Keep talking about it, because awareness is essential for community health and wellness.
During our AIDS WALK experience this year, we walked under the Rainbow Bridge set up for AIDS walkers, and we made art by the  Bethesda Fountain — famously highlighted in the AIDS reflective play written by Tony Kushner, Angels in America.
In working with children through pandemic conversations, there are many stories of resilience and community strength to share. There are infinite vivid ways to honor the losses and tell the stories. Please share your ideas about this so our annual tradition of reflecting upon this can grow (email below). 
Here are a few inroads for stories worth digging into and sharing: The AIDS QUILT, The RED Ribbon, The AIDS Memorial, Dr. Fauci's Collaboration with ACT UP activists, The songs of Freddie Mercury, The drawings of Keith Haring.
So much of the revolutionary self-advocacy around wellness and need was pioneered in the 1980's by AIDS activists. It's an amazing history for our larger understanding of community organizing and community care.
There are many dedications to make. Please feel welcome to share your dedications with us (email below).
A personal note:  I, Audrey Kindred, as the organizer, walk for my family friend who died of AIDS just as the mysterious symptoms were being named.  I walk for beloved JACK VANEK, literally a "jack of all trades," and life-partner of the very charismatic French professor WALTER LICHTENSTEIN ~  before gay marriage was a possibility. They were my family's most joyful, imaginative and lovely friends as I grew up in Fort Kent, Maine.  
Thank you for your support!
For more information about our youth and family programming, please visit ethical.nyc/youth. Please feel welcome to contact Youth Programs Director Audrey Kindred at youngethicalexplorers@gmail.com.