Climate and Energy Game Night with The Assemblies Project and City Atlas
June 14 @ 6:00 pm

-

8:30 pm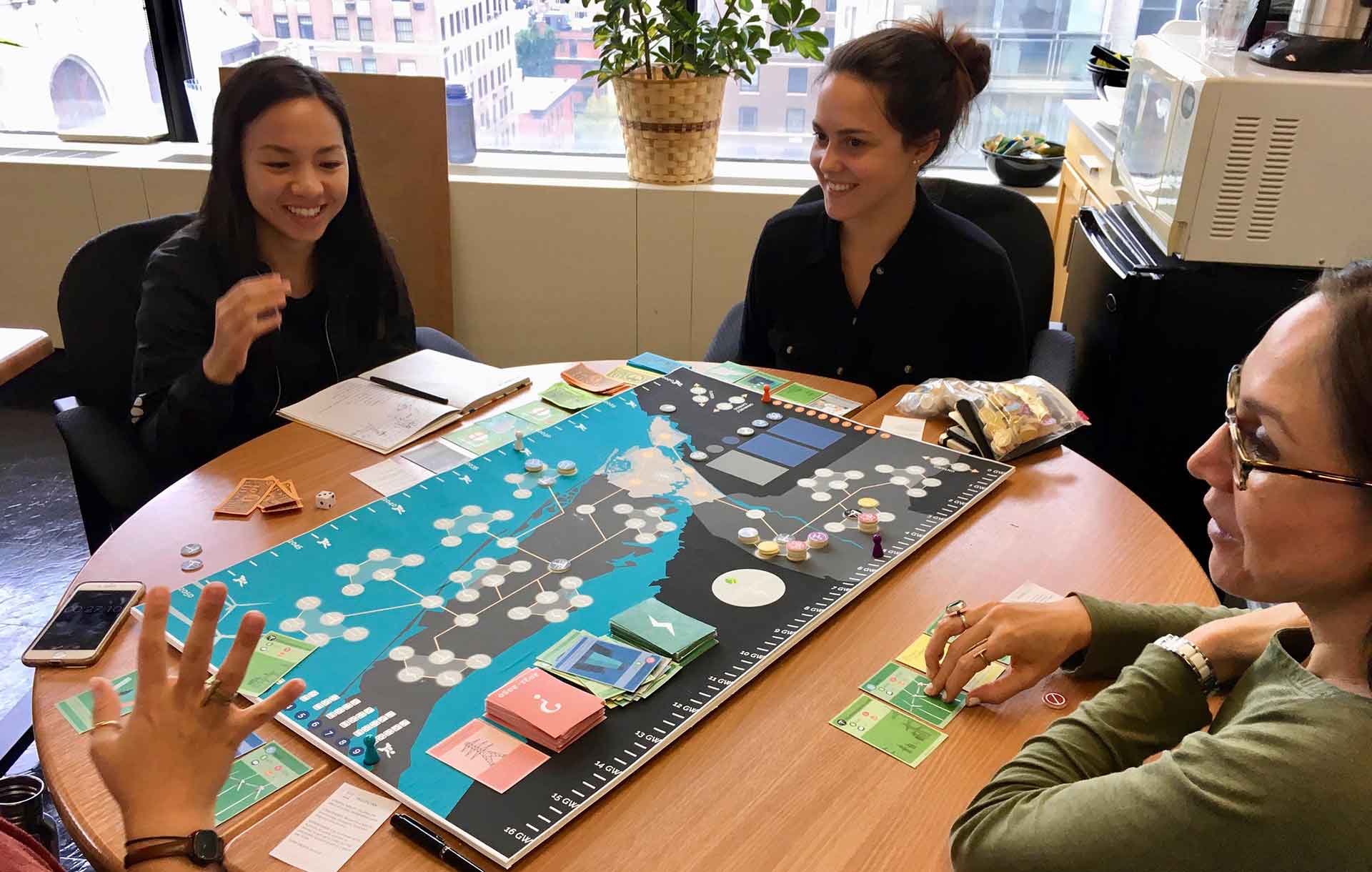 Hosted by Philip Lindsay and Forrest Sparks (facilitator and designer), and the City Atlas network.
Join us June 14, July 12, and August 16!
The goal of these sessions is to provide a consistent time and place where the public can come to learn and play collaborative climate/environmental and energy games.  We'll primarily play Energetic, but also the upcoming Daybreak, and the recently released "Climate Fresk." We will likely also play games that deal with governance/politics.
If we are to confront the climate crisis at scale, we will need to collaborate and coordinate across fields, neighborhoods, cultures and industries. A serious energy transition demands such coordination (that's what Energetic the game teaches us). Collaborative games and policy making forums (such as deliberative citizens' assemblies) point the way forward to enable us to do this at scale. They orient participants towards longterm goals and enable them to work through scenarios of the coming decades, in order to discuss what policies will be most efficient and successful at reducing emissions while maintaining public support.
Click here to RSVP on Eventbrite!
About the Hosts
Philip Lindsay grew up in Philadelphia and lives in Sunset Park, Brooklyn. He leads the Democracy Innovation Hub (DIH) at the Hannah Arendt Center for Politics and Humanities at Bard College. In July of 2022, the Hub hosted "Citizens' Assemblies: A Workshop to Revitalize Democracy," which brought together over 50 public servants, elected officials, and community advocates. This led to the implementation of three deliberative budgeting processes in NYC government in 2023. Philip also co-taught the course "Democratic Innovation and Citizen Lotteries: from Ancient Athens to the French Climate Assembly." The Hub also hosted the "Doing Democracy Differently Teacher Fellowship" which trains high school teachers on how to bring deliberative democracy into the classroom.
COVID-19 Notice: Vaccination required. Masks optional but strongly encouraged.