Ethics Unplugged: Selfishness and Isolation
March 15 @ 7:00 pm

-

8:00 pm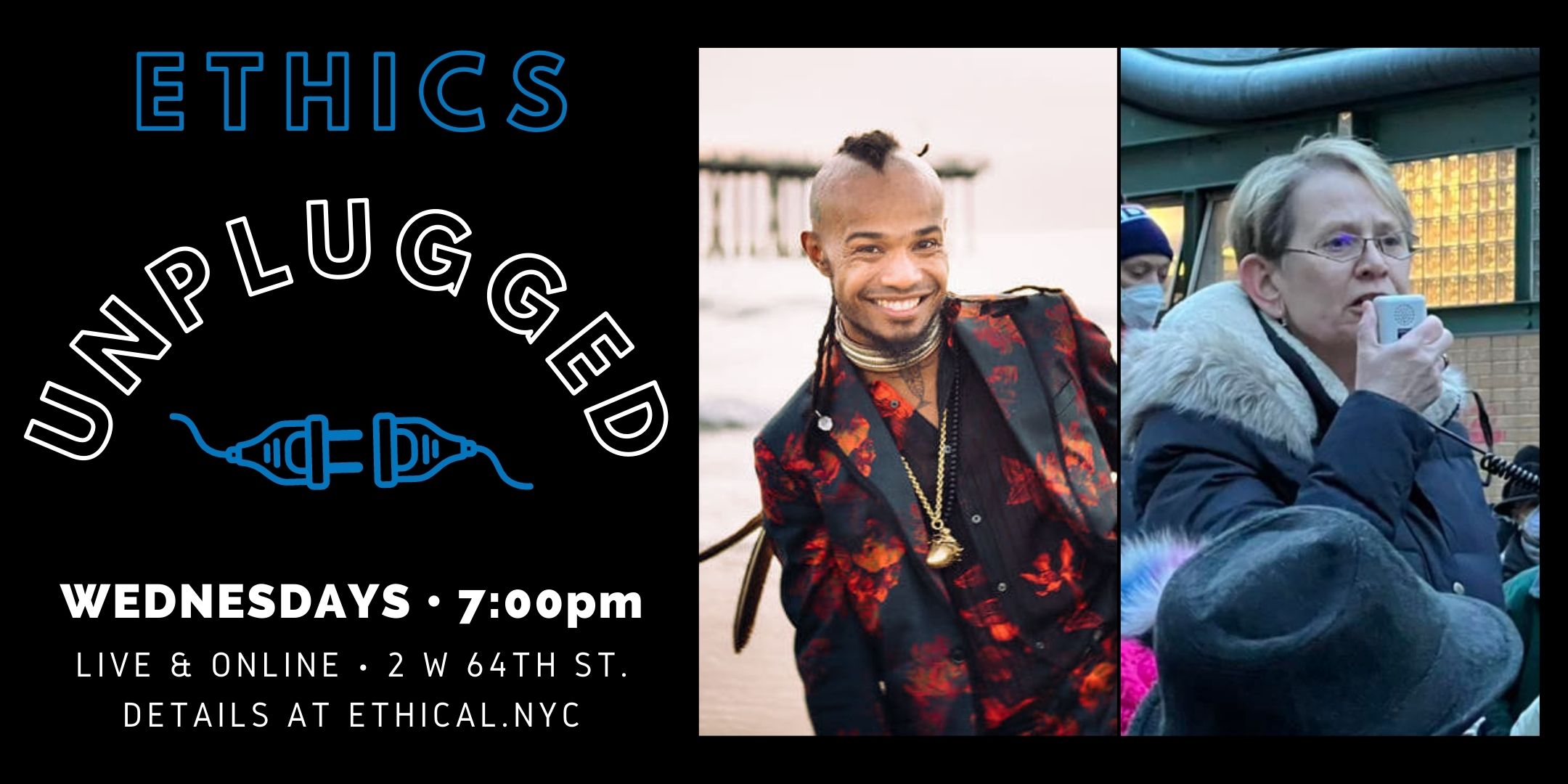 Notice: This week's gathering will be in Ceremonial Hall on our 4th Floor.
We live in a society in which it seems the majority of people are more focused on getting what they want or keeping what they have over and above the needs of others or public safety (as in the case of gun hoarding.) How can we create a more expansive, compassionate society that welcomes all to the table?
March Theme: Me and My Shadow
Ethical Culture founder, philosopher Felix Adler, discusses the three spiritual pains of isolation, meaninglessness, powerlessness. Over and against this are things he names as shadows such as selfishness, narrowness, ignorance. This month we examine how these show up in our lives personally and globally today.
In-person and online! Join Society Leaders Nori Rost and Jé Hooper for Ethics Unplugged, an exciting reimaging of Ethical Culture, every Wednesday at 7:00pm. Refreshments will be served!
Watch Online! Click to Join at Start | Zoom ID 864 8703 7420