Puffin Interview Series w/ Joe Chuman and David A. Hollinger: 'Christianity's American Fate: How Religion Became More Conservative and Society More Secular' (Online)
March 5 @ 4:00 pm

-

5:00 pm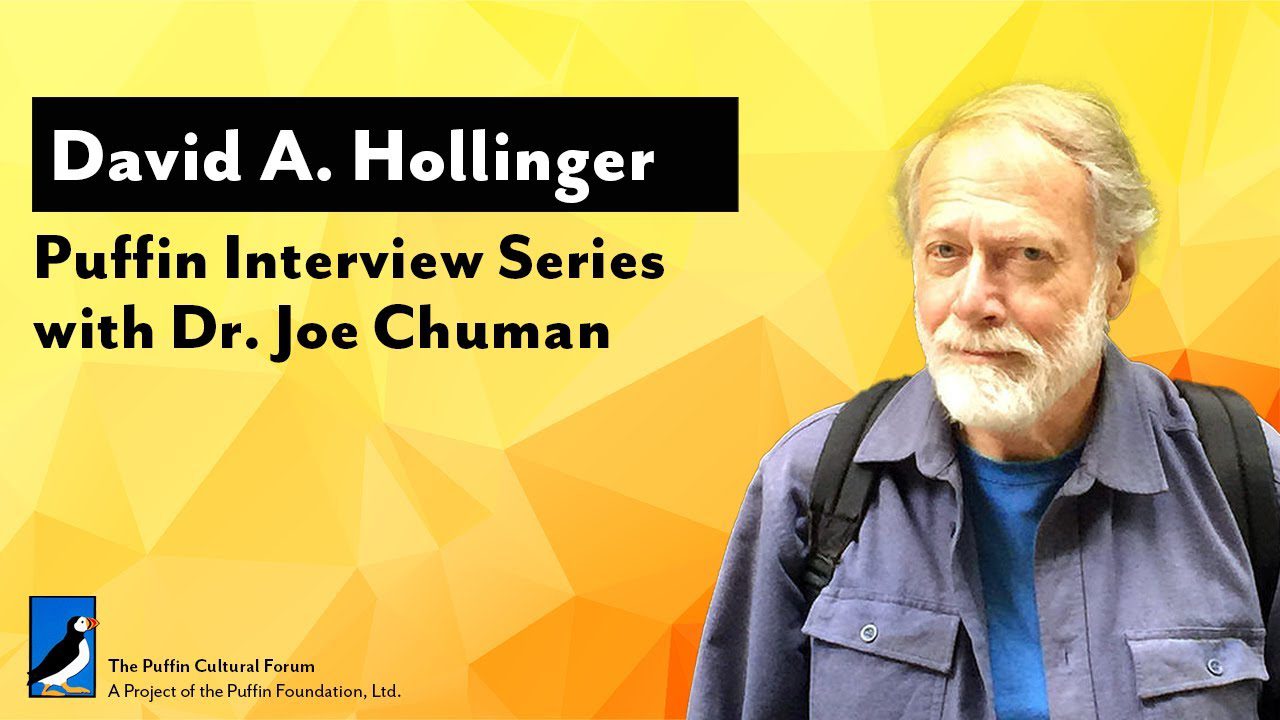 This event is being hosted by the Puffin Cultural Forum. For details and to RSVP, please visit their website. Livestream information is below.
Event Date and Time: March 5, 2023 4:00 pm
Cost: $0
Location: Youtube.com/c/PuffinCulturalForum
Tickets and Reservations
The Puffin Cultural Forum continues its monthly author interview series with Dr. Joe Chuman. David A. Hollinger's "Christianity's American Fate: How Religion Became More Conservative and Society More Secular" traces the rise of evangelicalism and the decline of mainline Protestantism in American religious and cultural life. How did American Christianity become synonymous with conservative white evangelicalism? This sweeping work by a leading historian of modern America traces the rise of the evangelical movement and the decline of mainline Protestantism's influence on American life. In Christianity's American Fate, David Hollinger shows how the Protestant establishment, adopting progressive ideas about race, gender, sexuality, empire, and divinity, liberalized too quickly for some and not quickly enough for others. After 1960, mainline Protestantism lost members from both camps—conservatives to evangelicalism and progressives to secular activism. A Protestant evangelicalism that was comfortable with patriarchy and white supremacy soon became the country's dominant Christian cultural force.
Hollinger explains the origins of what he calls Protestantism's "two-party system" in the United States, finding its roots in America's religious culture of dissent, as established by seventeenth-century colonists who broke away from Europe's religious traditions; the constitutional separation of church and state, which enabled religious diversity; and the constant influx of immigrants, who found solidarity in churches. Hollinger argues that the United States became not only overwhelmingly Protestant but Protestant on steroids. By the 1960s, Jews and other non-Christians had diversified the nation ethnoreligiously, inspiring more inclusive notions of community. But by embracing a socially diverse and scientifically engaged modernity, Hollinger tells us, ecumenical Protestants also set the terms by which evangelicals became reactionary.
Watch live here!
---
About the Author
David A. Hollinger is the Preston Hotchkis Professor of History, emeritus at the University of California, Berkeley. His specialties are American intellectual history and American ethnoracial history. He is a member of the American Philosophical Society and American Academy of Arts and Sciences. He has been a Guggenheim Fellow, a Fellow of the Center for Advanced Study in the Behavioral Sciences, a Member of the Institute for Advanced Study, and Harmsworth Professor of the University of Oxford.
About the Interview Series & Dr. Chuman
The Puffin Cultural Forum is proud to present our "Puffin Interview Series with Dr. Joe Chuman." On the first Sunday of every month Dr. Chuman will delve into and explore the work of renowned authors through meaningful dialogue in an intimate interview format. There will be an opportunity for audiences to ask their own questions during a Q&A session. Dr. Chuman recently retired from his post as the leader of the Ethical Culture Society of Bergen County after forty-six years. He has taught at Columbia University, Hunter College, and the United Nations University for Peace in Costa Rica. His works have been published in the New York Times, The Humanist, Free Inquiry, Humanistic Judaism, The Hill and many other periodicals.