Puffin Interview Series with Leader Joe Chuman: 'Power Hungry: Women of the Black Panther Party and Freedom Summer and Their Fight to Feed a Movement' with Suzanne Cope (Online)
June 5, 2022 @ 4:00 pm

-

5:00 pm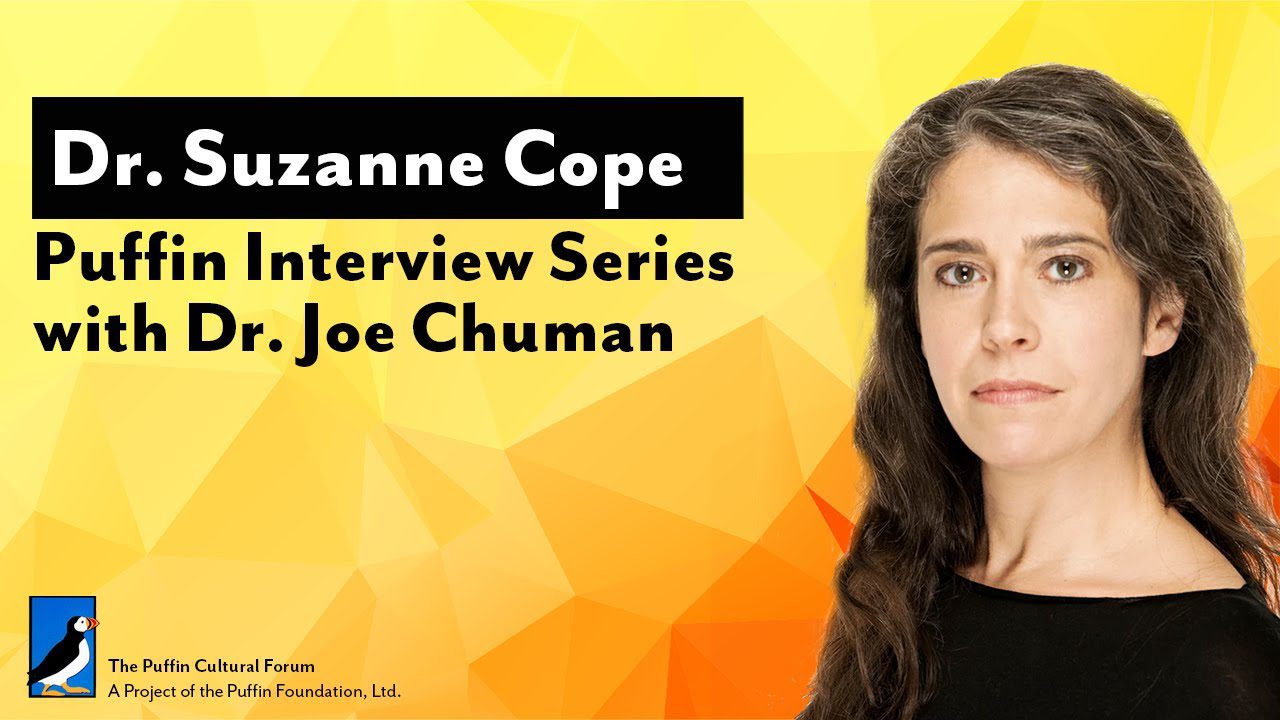 Our friends at the Puffin Cultural Forum have announced the Puffin Interview Series with our own Leader Dr. Joe Chuman! On the first Sunday of every month Dr. Chuman will delve into and explore the work of renowned authors through meaningful dialogue in an intimate interview format, all streamed live on Youtube. There will be an opportunity for audiences to ask their own questions during a Q&A session.
This month: Dr. Suzanne Cope
POWER HUNGRY: Women of the Black Panther Party and Freedom Summer and Their Fight to Feed a Movement is the true story of two unsung women who used food as a weapon for social and political change in the Black Freedom Movement: Cleo Silvers, a Black Panther in New York City whose work focused on child hunger and inner city health care, and Aylene Quin, a tavern owner and bootlegger in McComb, MS, whose passion was voting rights. Both were attacked by government forces. These parallel stories, separated by a few years and a few thousand miles, intersect in surprising ways and provide a model for activists today. Buy POWER HUNGRY here.
Suzanne Cope, PhD is a narrative journalist and food studies scholar with a focus on food as a tool for social and political change. In addition to her upcoming book POWER HUNGRY and SMALL BATCH (2014), she has written about food and culture for the New York Times, The Atlantic, CNN, BBC, among others. She also actively publishes and presents in academic forums and teaches writing and about food and politics at New York University. She lives in Brooklyn with her husband, the musician Steve Mayone, and her two children. 
For information about in-person attendance please visit the Puffin Cultural Forum's website.
About Leader Dr. Joe Chuman
Joe Chuman recently retired as the Leader of the Ethical Culture Society of Bergen County, a community he served beginning in 1974. Since 2008, he has been a part-time Leader of the New York Society for Ethical Culture. He currently teaches on human rights at Columbia University and Hunter College, and has taught at the United Nations University for Peace in Costa Rica. His works have been published in the New York Times, The Humanist, Free Inquiry, Humanistic Judaism, and many other periodicals. Joe currently serves as president of the Bergen County Sanctuary for Asylum Seekers, founded by the Ethical Culture Society of Bergen County.
Watch Live Here!