Young Ethical Explorers: Freedom of Thought Philosophy Club w/ storäe michele
June 2, 2019 @ 11:00 am

-

12:30 pm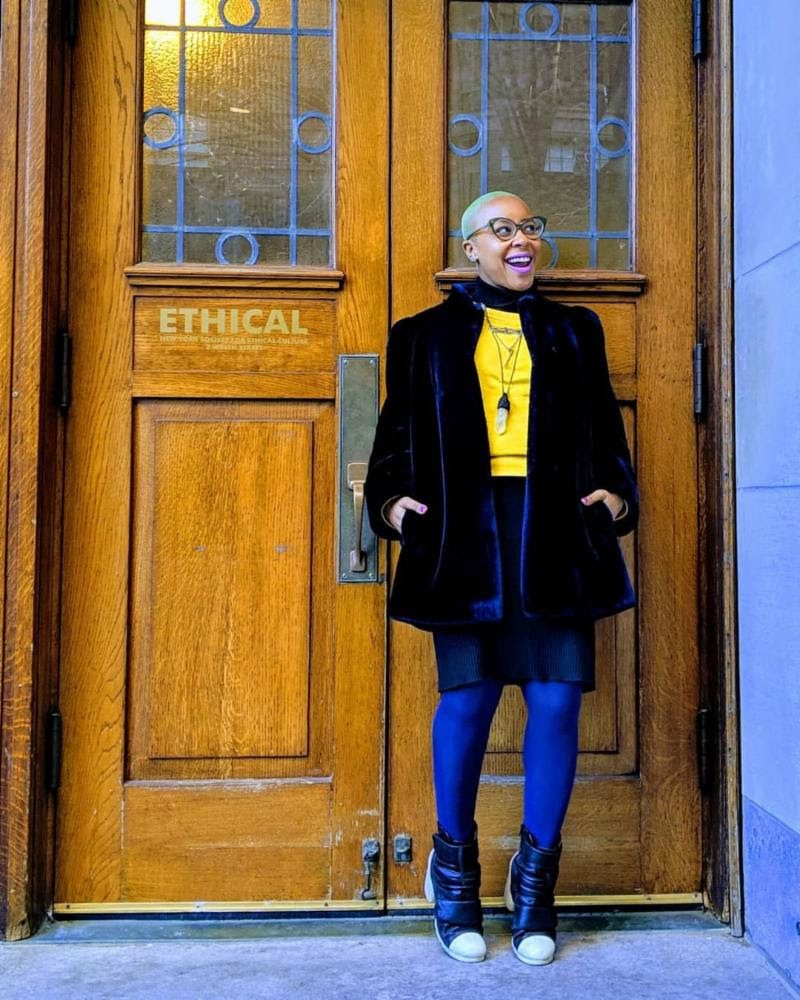 Special guest storäe michele joins our children to share the tradition of the African-American "griot," the philosopher/poet/artist who inventively weaves together past, present, and future. Guided by Audrey Kindred (1st Sunday monthly).
storäe michele, [known by her ancestors as Michele Stanback] is an artist, writer, director, and educator of over ten years. As an Interdisciplinary Master of Divinity graduate of Union Theological Seminary and Master of Professional Studies in Creative Arts Therapy and Creativity Development graduate of Pratt Institute, storäe infuses the arts into theological inquiries–exploring rituals and breathing new life into sacred spaces for meaningful reflection. Her first film, [the listening heart], is performed by a cast of women of color, bringing to life an original story grounded in Mayan and Yoruba cosmologies. Through embodied poetry, song and dance, she uplifts the feminine divine and investigates ways we communicate the meaning of love. storäe is committed to the sharing of these stories with women of color as subject—[re]mythologizing and unearthing the narratives of our ancestors.
June's theme: Our Ethical Visions
---
Ethics for Children is our Humanist Sunday school, designed for youngsters from ages 4 to 13, and takes place concurrent with our Sunday Platform meetings. Sessions raise issues of personal identity and integrity, appreciation and respect for others, and knowledge of religions, philosophies, and social concerns. Topics are explored in an age-appropriate way through discussion, storytelling, dramatization, music, art, games, and field trips.