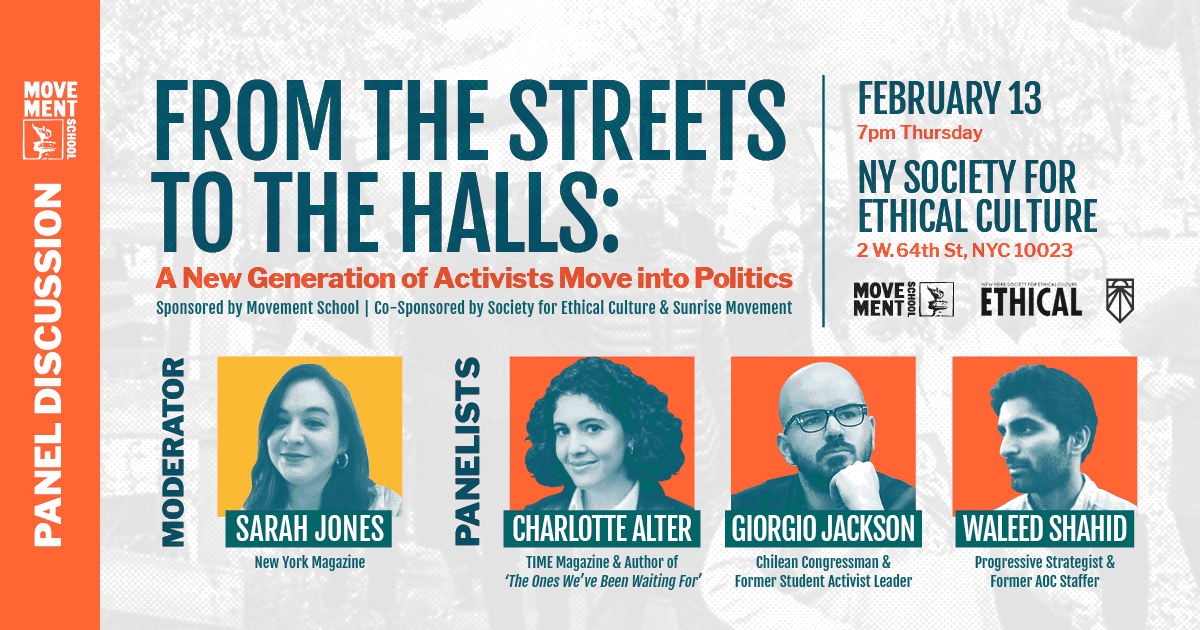 Join Movement School, the New York Society for Ethical Culture, and Sunrise Movement for a panel discussion on young activist leaders taking charge of democracy, in both the U.S. and Chile. We'll look at the opportunities and challenges facing young activist leaders as well as their movements, particularly focusing on the upcoming constitutional referendum in Chile and the 2020 elections in the U.S.

Featuring:
Giorgio Jackson, former student activist leader, now Chilean Congressman with Revolución Democrática Santiago
Charlotte Alter, Time Magazine National Correspondent and author of the upcoming book The Ones We've Been Waiting For: How a New Generation of Leaders Will Transform America
Waleed Shahid, progressive strategist, MSNBC contributor, and former Alexandria Ocasio-Cortez staffer
Sarah Jones (moderator), Staff Writer for New York Magazine and contributor to Dissent, The Nation, and The New Republic.