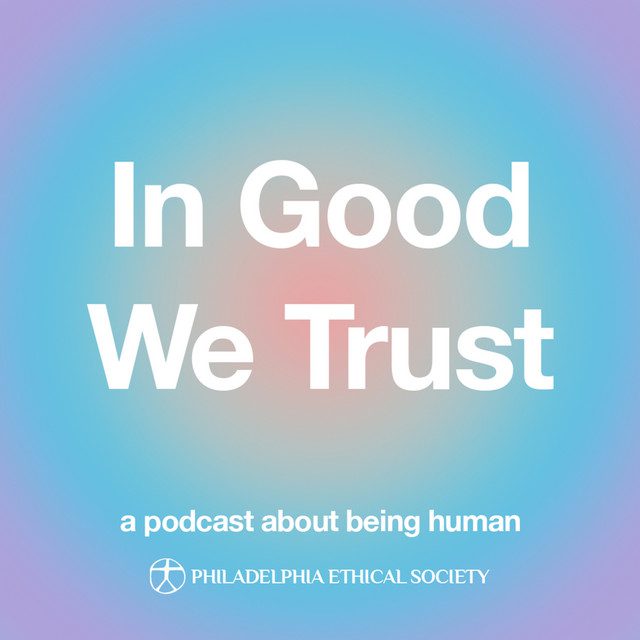 Our friends at the Philadelphia Ethical Society have launched a new podcast, In Good We Trust! Episodes are just 5-15 minutes long, and will be released a few times each month exploring various ethical issues.
Find them on your podcast app of choice here.
About In Good We Trust
What does it mean to be good? How do we be good not just for ourselves, but for others, too? These are the questions at the heart of Ethical Humanism, a non-theistic movement that's been around since 1876, but is more relevant today as ever. Hosted by Hugh Taft-Morales, an Ethical Humanist Leader in Baltimore and Philadelphia, In Good We Trust is an exploration of being good, being human, and trying to do both at the same time.
It's a great podcast to listen to if you're into being human.
In Good We Trust is brought to you by the Philadelphia Ethical Society, and is available soon wherever you get your podcasts, including Apple and Spotify.
For more information on the Philadelphia Ethical Society, visit phillyethics.org.