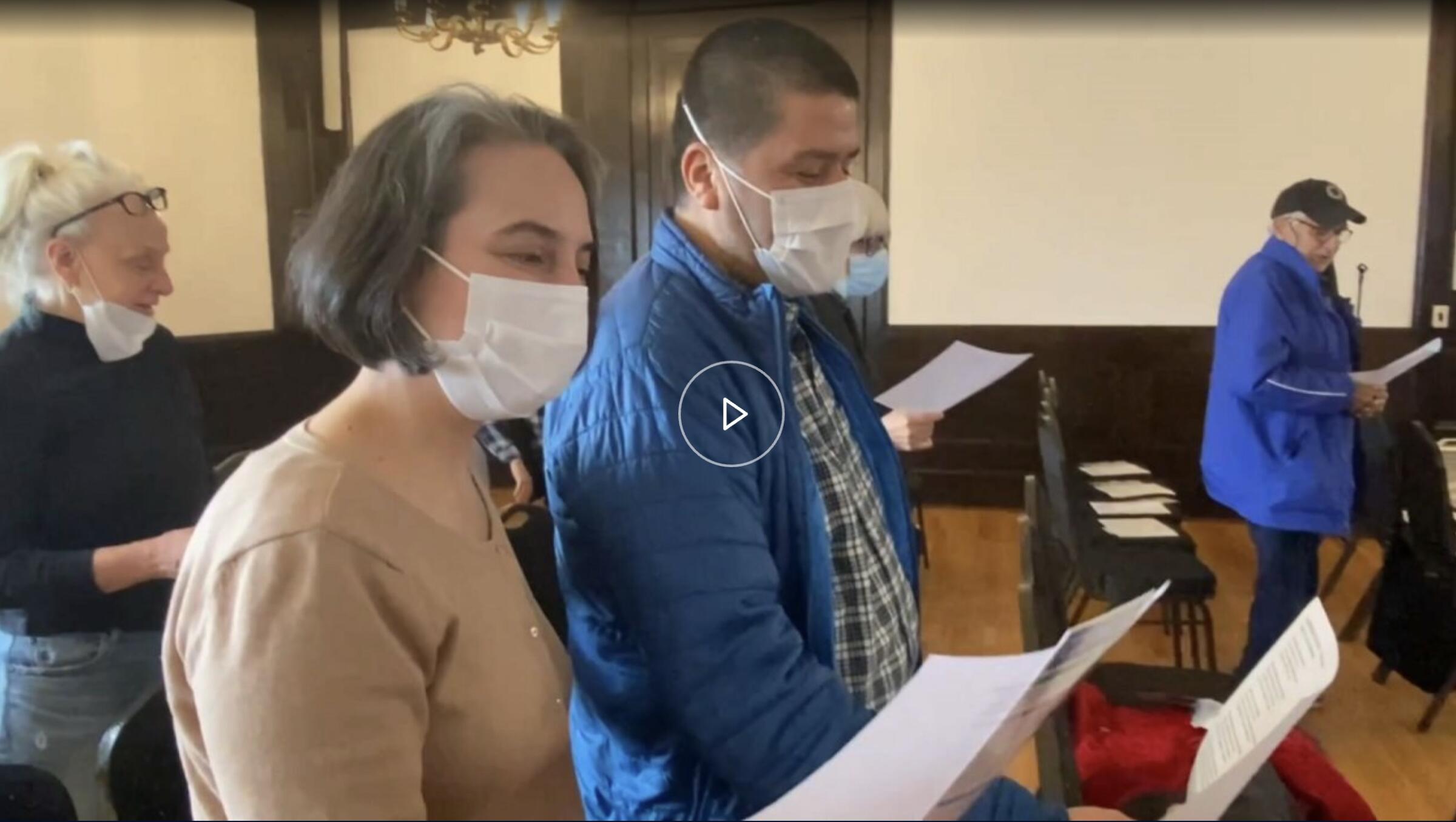 For a new series exploring the diversity of faith and belief across New York City, NY1's Lori Chung spoke with our Members Ana Sandoval, Jesus Torres Vazquez, and their daughter Marifer about what Humanism and the Society mean to them:
Ana Sandoval and Jesus Torres Vazquez are kindred spirits.
As a scientist, Vazquez says they agree that their version of faith is choosing to focus on the ethics of their daily actions and not a deity.
"Kind of organically, I eventually realized that at least for myself, I didn't need to have a deity to make sense of the world," said Vazquez.
His wife feels the same way.
"I don't need a god or a promise of an afterlife to understand that what we do now affects us now," said Sandoval.
They were both raised Catholic in their native Mexico but are now Humanists, embracing beliefs that are informed by science and reason and based on a respect for humanity and nature.
"Humanism is based [on] the human experience… it's not based on a belief in the supernatural, although it's a very personal journey," said Sandoval.
They're members of the New York Society for Ethical Culture, where belief in a higher power is left to each individual. Sunday services on the Upper West Side may appear church-like but are called Platforms.
They provide an opportunity to gather as a community and to hear a message on how to lead more thoughtful lives.
"We've been exposed to theater related to the subject, dance related to the subject, lectures related to the subject, actions that we can do," explained Sandoval.
The couple is now raising their daughter as a Humanist, and believe that she is spiritually richer for the experience.
"We've gone to marches [and] we've had partnerships with Amnesty International, which is a group that writes letters for political prisoners," explained 13-year-old Maria Torres Vazquez.
As a family, they are secure in their values, and in their experience of spirituality on their terms, outside of the of bounds of mainstream religion.