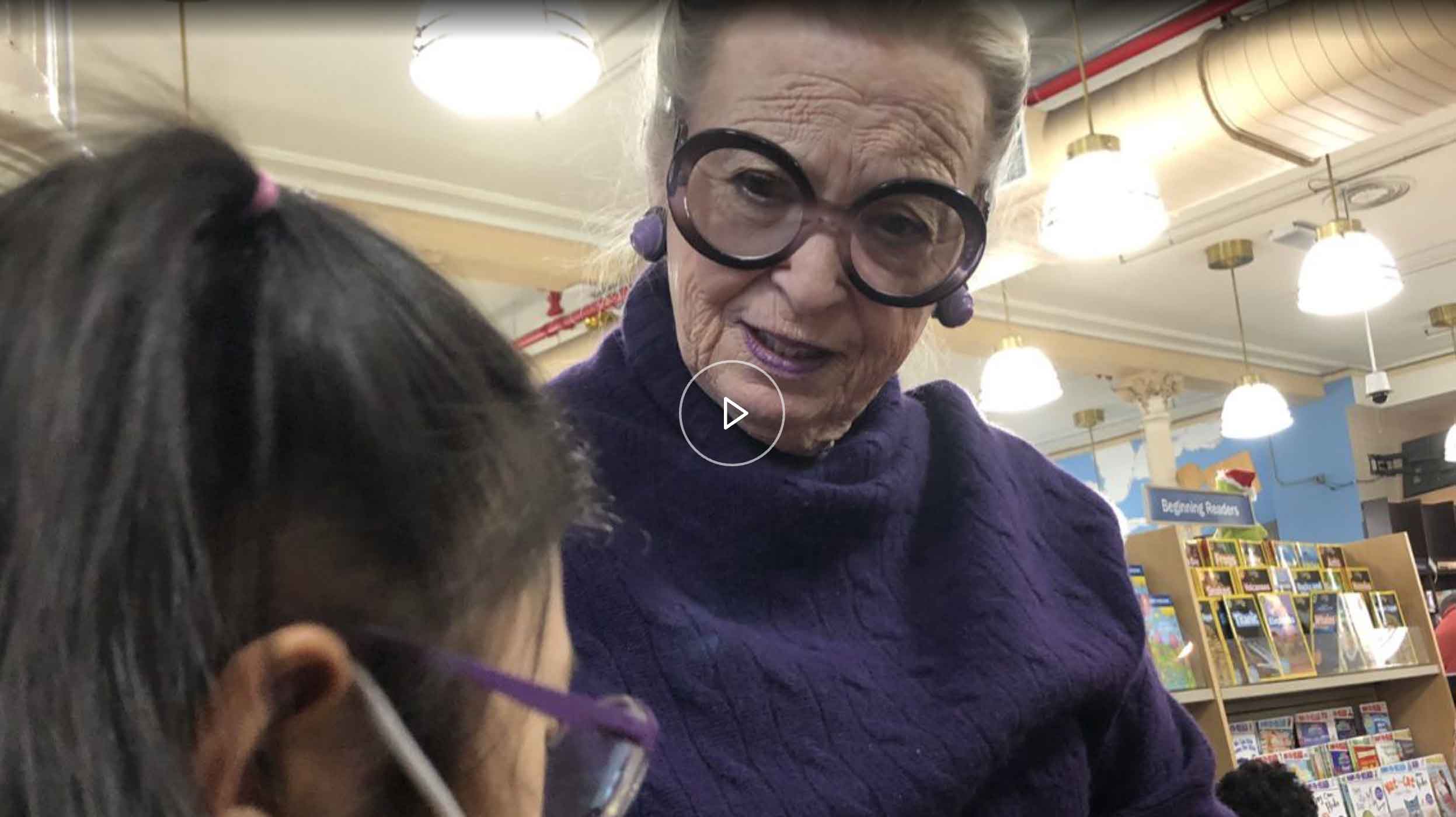 NY1 profiled their New Yorker of the Week Joan Dicher and the My Own Book Fund, a project co-managed by the Society and our Social Service Board that works with schools to generate a love of reading in students by taking them on trips to bookstores where they can pick out books they want to read, paid for by MOBF:
Each year, Dichter escorts the "My Own Book" students to local bookstores.NY1 joined her as she visited kids at the Union Square Barnes & Noble back in January.

"I love it," Dichter said. "And you can see the enthusiasm."

Each student gets 60 dollars to spend on books for themselves—not for their brothers or sisters.

This shopping trip starts with a talk about different books. They go through the rules, like the limit on graphic novels. Then it's time to browse the shelves.

Dichter works with the kids, reading the books aloud to make sure it's an appropriate reading level and that it follows the organization's purchasing guidelines.

"Books and the pleasure you get from books," she said. "There's nothing like it."

Fast forward a few months after their shopping trip,, the students share their stories…and what the books did for them.

"To give children ownership to make, to choose them and to make them books they will enjoy reading, hopefully for many years and pass them onto generations," Dichter said.
Congratulations to Joan! You can watch the full report here.