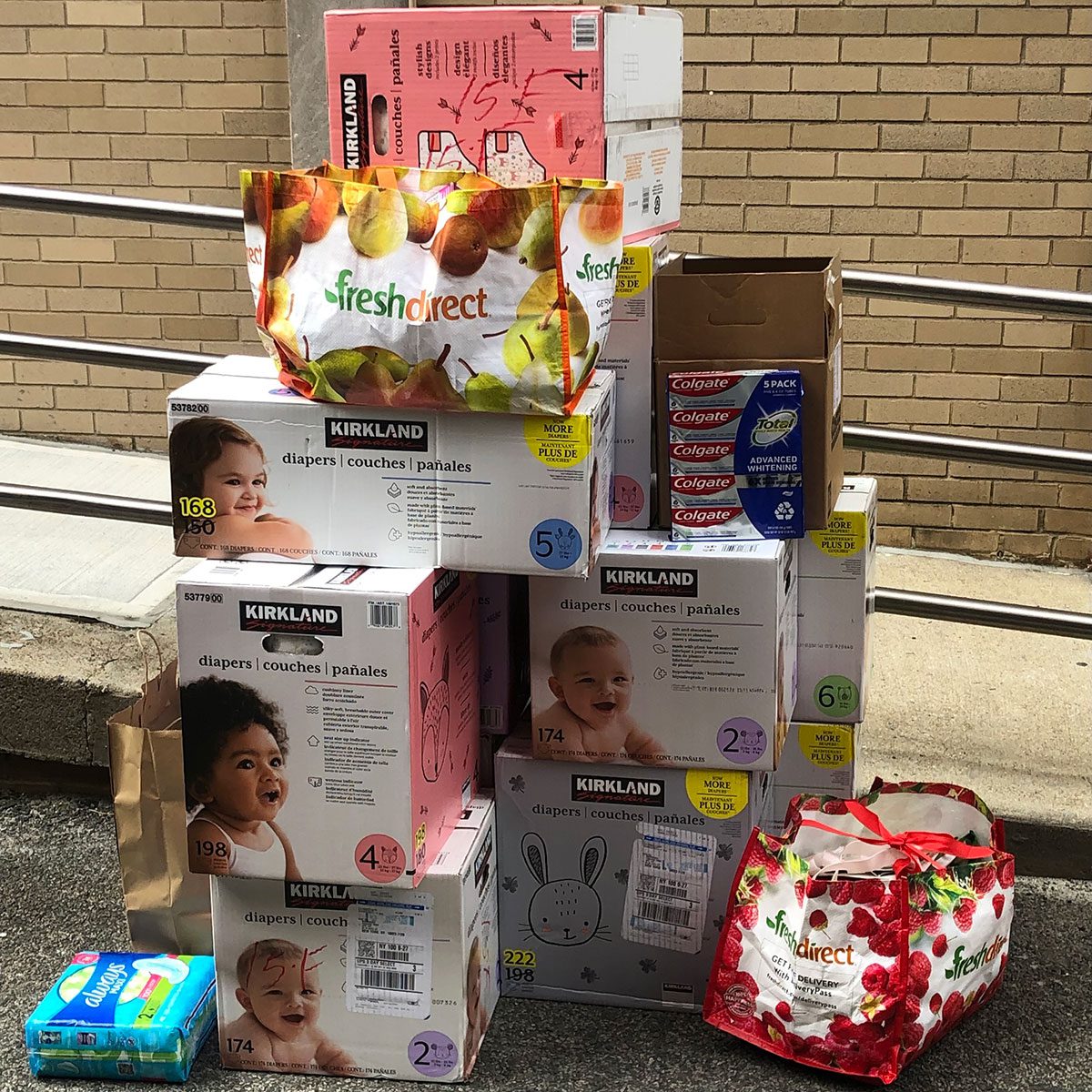 In cooperation with Manhattan Together and St. George Ukrainian Catholic Church, the New York Society for Ethical Culture is collecting supplies to be shipped to Ukrainians suffering under the Russian invasion.
How to Help:
We are collecting ONLY the supplies listed here. All items must be new and unopened:
Flashlights
Batteries
Diapers (or donate to our Diaper Drive fund and we'll buy in bulk)
OTC medications: Tylenol, infant Tylenol, Advil
Blankets
Infant formula
Sleeping bags
Alcohol / disinfectant
Tampons and pads
Toothpaste
Toothbrushes
Simply drop off items at our Meeting House, or order them online and have them shipped to our address:
New York Society for Ethical Culture
2 W 64th St.
New York, NY 10023
Our Ethical Action Committee's Howard and Janet Rose will dive all donated items to St. George for shipment to Ukraine.
You can also donate money to the campaign, which we will use to purchase supplies for delivery to St. George. Click here to give!
How Donations Get to Ukraine:
Because of St. George's deep ties to Ukraine, volunteers from the church will ensure all items are delivered to Ukraine, and will help target the supplies into the neediest and most war-torn areas. Their team has been doing this work since the start of the invasion, and is very experienced in shipping supplies (usually overnight) into the country.
From St. George, supplies are driven to New Jersey, flown to Romania, Moldova, or Poland, and then driven by convoy into Ukraine. As we understand it, very few supplies stay on the border, and the vast majority are going directly into conflict areas. These volunteers have done this countless times already, with a team at the church from 9am-5pm every day helping to field supplies.
For questions, please contact Janet Rose at jrose@nysec.org.
Please give generously, and thank you to everyone who has already donated!