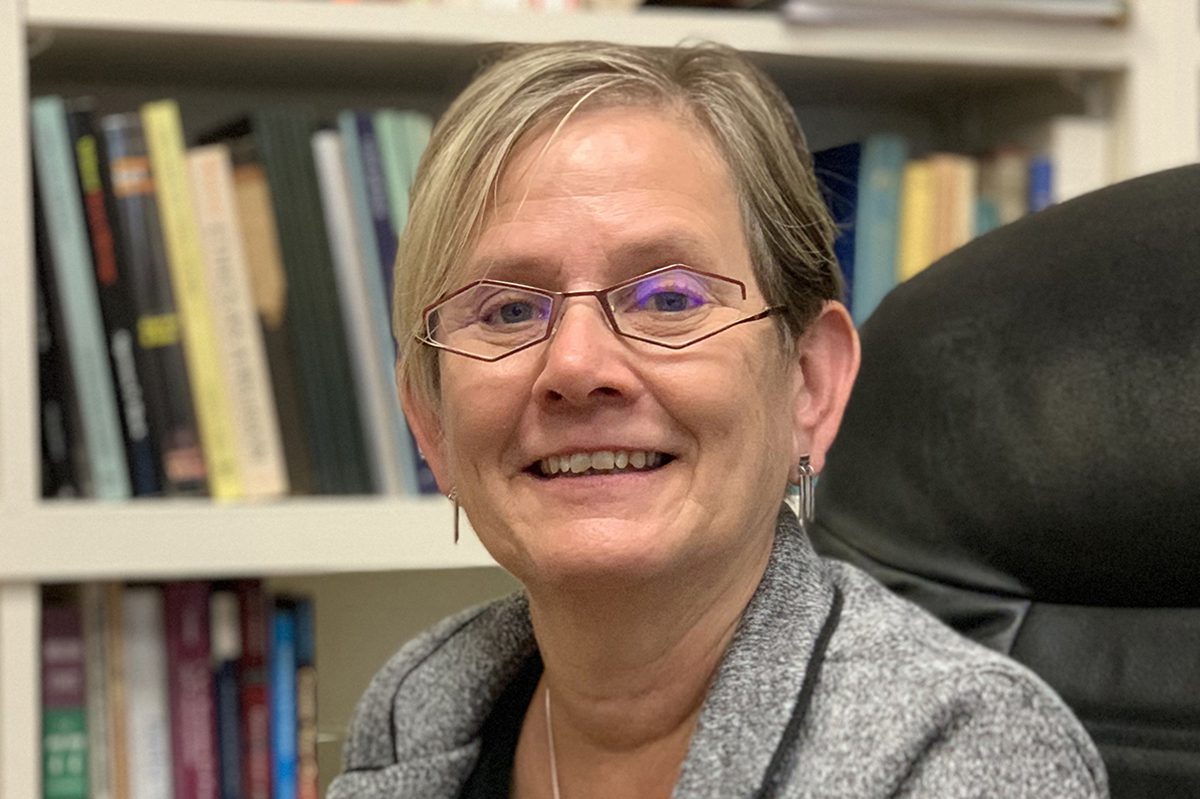 The Board of Trustees of The New York Society for Ethical Culture has named Dr. Nori Rost as the Society's new Leader. The choice was made after an extensive nationwide search and selection process.
"We are thrilled to welcome Dr. Nori Rost as the Society's new Leader" said Board President Elizabeth Singer. "With impressive experience in ministry, management, and activism, Nori brings the skills necessary to put our Humanist ethics into action, work for social justice, and serve the diverse residents of our city. She will be an inspiring leader for our membership, especially our youth, as they learn and grow into engaged citizens themselves."
Rost previously served for 13 years as a minister at All Souls Unitarian Universalist Church in Colorado Springs, Colorado, where she prioritized coalition-building and activism. Inspired by her trip to the southern border with Rev. Dr. William Barber, Rost led All Souls to become a sanctuary congregation, housing and protecting their neighbors threatened with deportation as they sought legal residency in the U.S.
Prior to that, Rost served for almost 20 years as a minister at Metropolitan Community Church in Colorado Springs. She first moved there to take up the fight against Colorado's anti-LGBTQ Amendment 2. During her time at Metropolitan, she was a voice for those who had been cast out of their churches and homes, even leading demonstrations outside the headquarters of notorious Religious Right lobby Focus on the Family. Asked how she approaches the issues she cares so much about, Rost said, "I don't just talk about it; I do it!"
"I am honored to have this opportunity to serve The New York Society for Ethical Culture. I am eager to work with the Board, the staff, and our partners across New York City to address the social, economic, and environmental challenges facing us here and across our world," Rost said. "This is a time and opportunity for great change. I want to help create a place where people can come to find personal wholeness, learn to lead and bring out the best in one another, and work together for justice. That happens best in thriving communities like the Society."
Dr. Nori Rost holds a Master of Divinity from Iliff School of Theology in Denver, Colorado, and a Doctor of Ministry from the Episcopal Divinity School in Cambridge, Massachusetts. She also holds a Certificate for Spiritual Direction from the Benet Hill Center in Colorado Springs, Colorado, and is the recipient of the NAACP Excellence in Religious Affairs Award.
Dr. Rost joins Drs. Joseph Chuman and Richard L. Koral as the Leadership team of the Society.
VIDEO: Watch Nori's September 12, 2021 Inaugural
Sunday Platform Address, "Catching Our Breath"
Founded in 1876, The New York Society for Ethical Culture is a non-theistic, Humanist community dedicated to ethical relationships, social justice, and environmental stewardship. The Society's members put ethics in action to organize, educate, and build coalitions to end racism, poverty, and war; abolish the death penalty; welcome refugees and immigrants; and fight climate change and pollution. Visit the Society online at www.ethical.nyc.