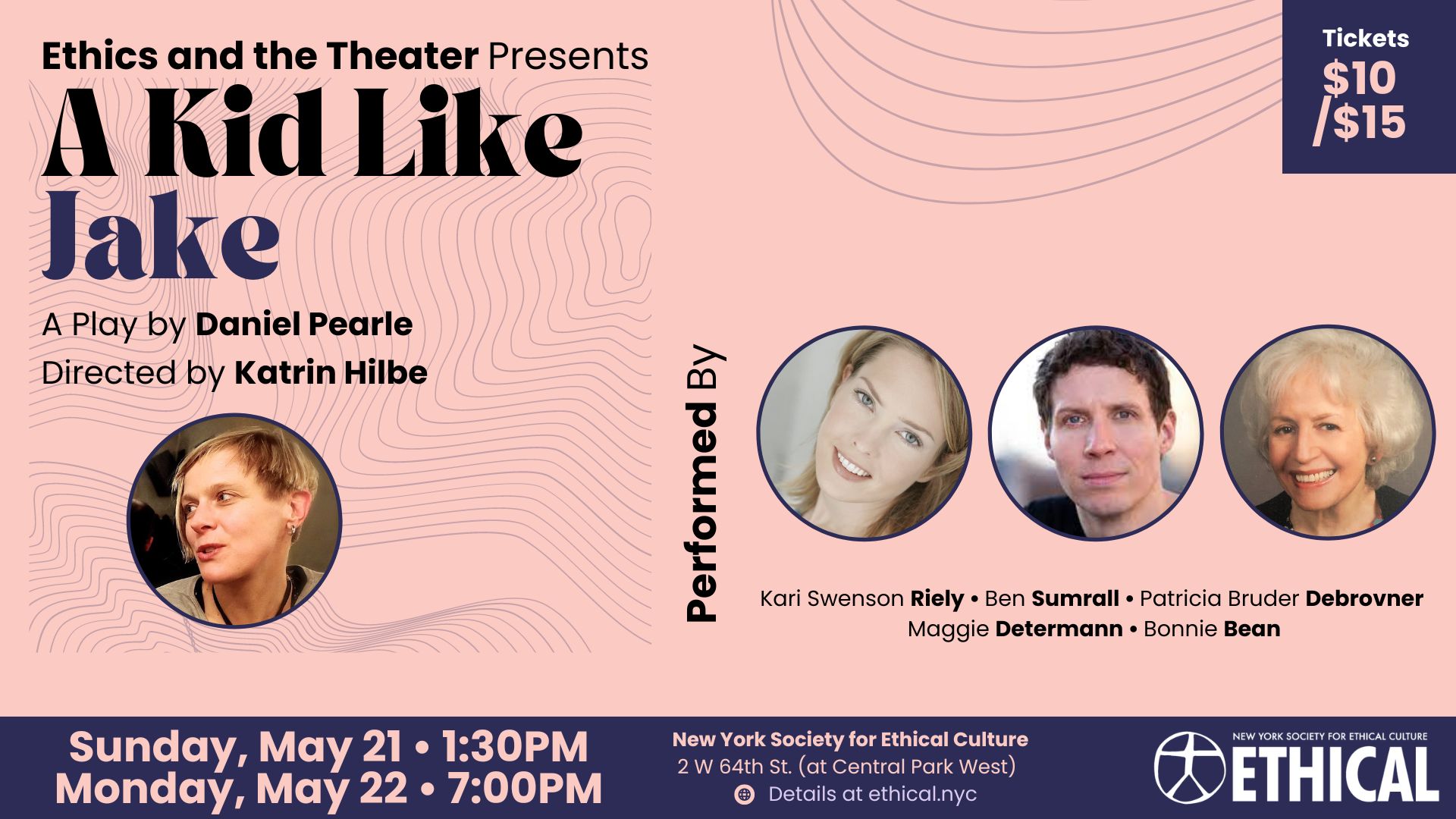 "[A] smart, fluent drama…Mr. Pearle has found an intriguing subject of real currency, and one that stirs our natural sympathy." —The New York Times

"A KID LIKE JAKE is a searching, keenly perceptive look at how the nature-versus-nurture question can play out on the front lines of tolerance today." —Time Out New York
"Daniel Pearle's polished new dramedy…is full of perceptive details about the intense world of affluent parenting, where every child is gifted and the struggle for dominance begins at home." —New York Magazine
***
Our long-running staged reading and talkback series continues on May 21 and 22nd with two performances of Daniel Pearle's A Kid Like Jake directed by Katrin Hilbe:
Alex and Greg are facing their child's big test: admission to kindergarten. Much seems to hang on getting into the right one, and the competition is fierce. They write essays, they coach their son for the ERB. But should they play what may be their ace: his growing interest in transgender play?
After the performance, we'll host a lively discussion of the ethical issues raised by the play.
Click here to purchase tickets for Sunday, May 21 at 1:30pm
Click here to purchase tickets for Monday, May 22 at 7:00pm
Performed by Kari Swenson Riely, Ben Sumrall, Patricia Bruder Debrovner, Maggie Determann, and Bonnie Bean. Directed by Katrin Hilbe. Written by Daniel Pearle. Produced by Patricia Bruder Debrovner.
Suggested Donation: Members $10; Non-Members $15
COVID-19 Notice: Vaccination is required to attend. Masks are optional but strongly encouraged.