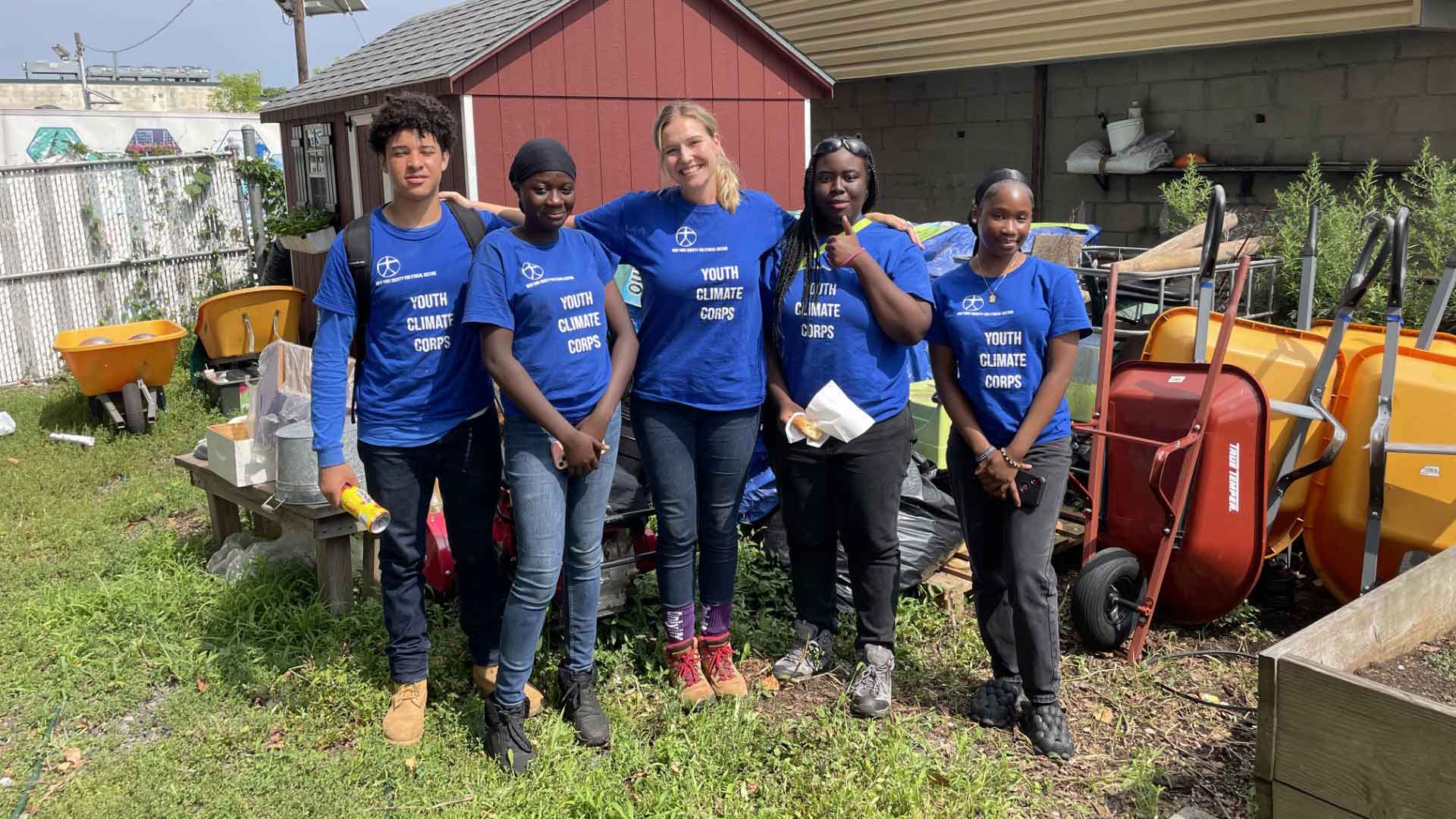 By Shauna Ricketts
Team Leader, Ethical NYC Youth Climate Corps
The New York Society for Ethical Culture's Youth Climate Corps summer work program is in full swing! For the last 7 days the group's work has taken place at Great Falls National Park in Paterson, NJ.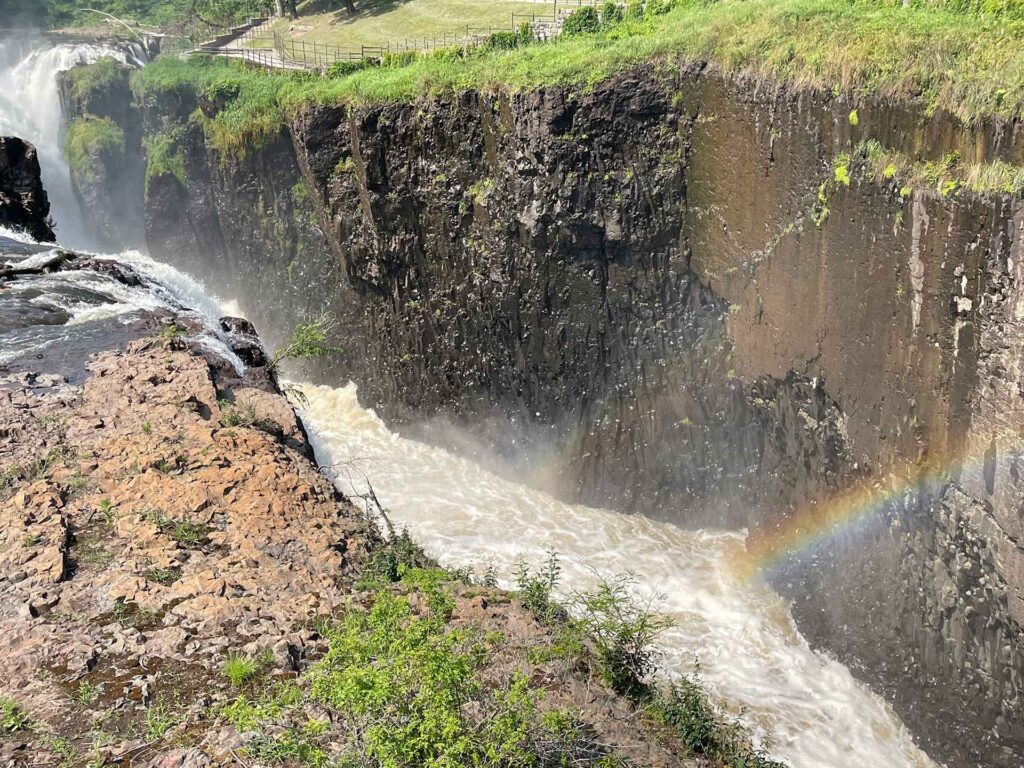 The youth have been assisting in replacing a pedestrian bridge that showcases a sweeping view of the falls. Please enjoy these process photos of the youth bridge building and stay tuned for a photo of the completed bridge!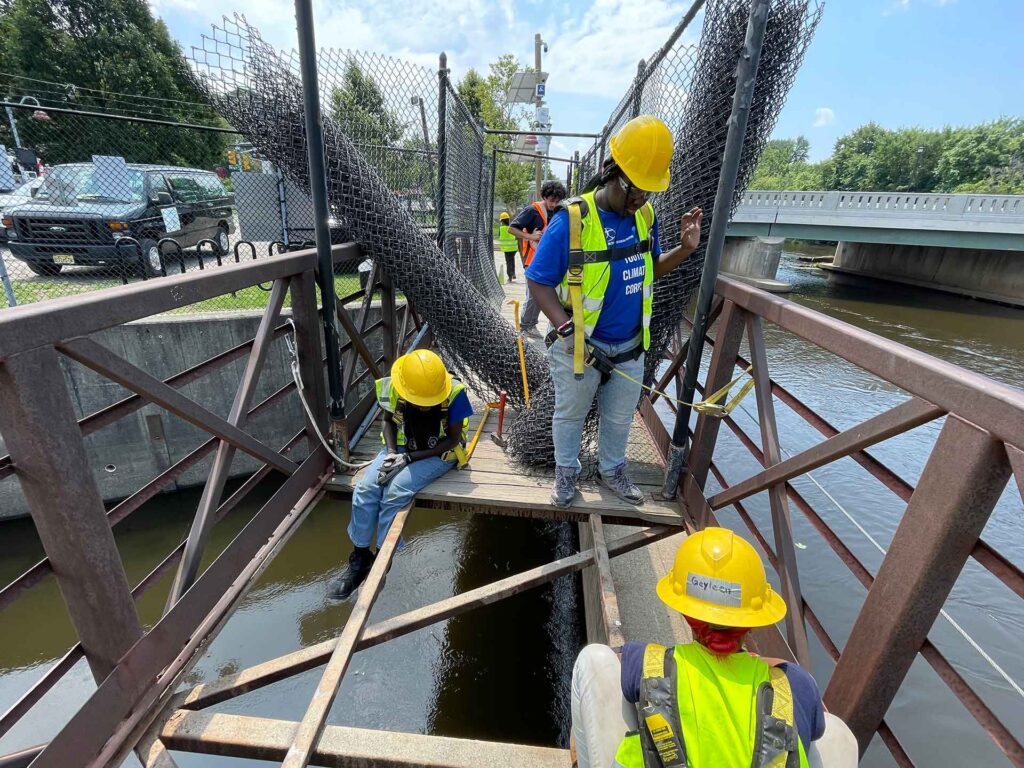 Numa and Jada pictured here are harnessed while removing and replacing the bridge's planks. Each plank has been measured, cut and laid by a member of our Youth Climate Corps.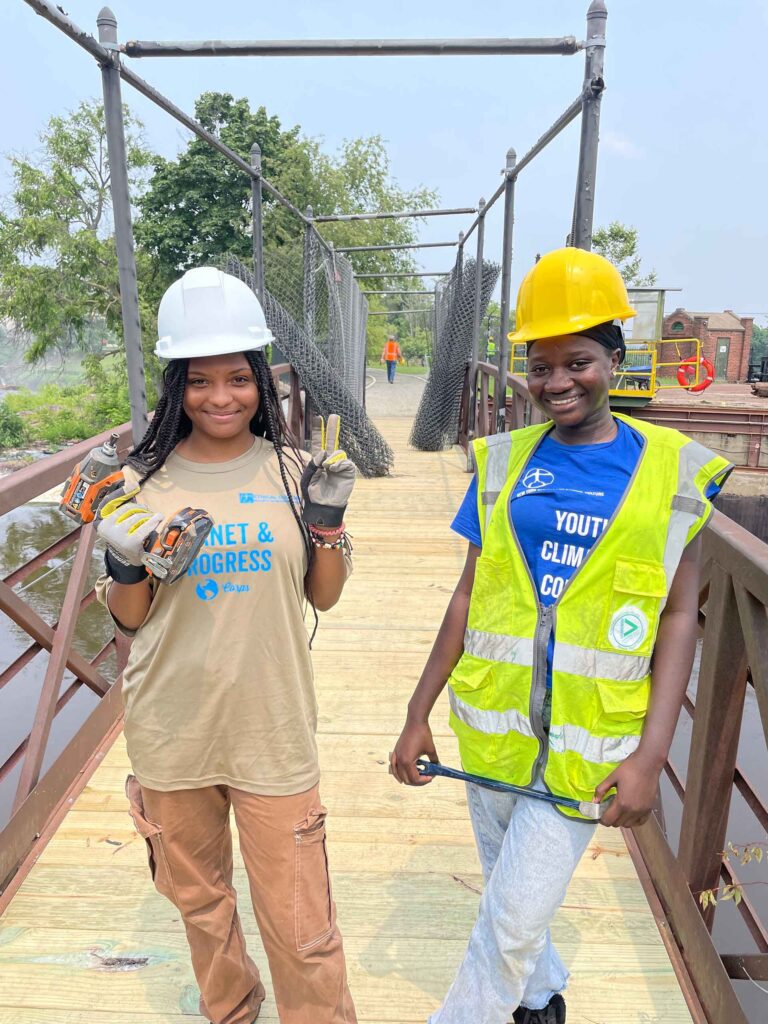 While working to complete the bridge project, the youth have found camaraderie with members of the partnering Bergen Ethical Society's Planet & Progress crew, led by Bergen Ethical Society Leader Curt Collier. Just one week ago, they were strangers and as time passes they have already become peers and friends. Unique (Planet & Progress) and Numa (Ethical NYC Youth Climate Corps) featured here worked together to secure the bridge's structure by using an impact driver to put in new bolts on each plank of the bridge. Their work is the glue holding the bridge together!
Our crew keeps returning to the phrase "teamwork makes the dream work," as we are in the field progressing on our projects and as we are learning as a collective. After a day of working in the sun you can hear echoes of this phrase between bites of sandwiches, in the midst of cutting wood for the bridge or while helping peers cross the work zone safely.
Stay tuned for updates regarding this team's collective spirit and the completed bridge project!
VIDEO: Check out the trailer for After The Bite, a new HBO documentary that our Youth Climate Corps Team Leader Shauna Ricketts worked on. Don't miss the premiere on Wednesday, July 26!
Nature bites back in the new HBO documentary After the Bite. In After The Bite a community reeling from a fatal shark attack is forced to confront dramatic changes to its environment and its way of life.