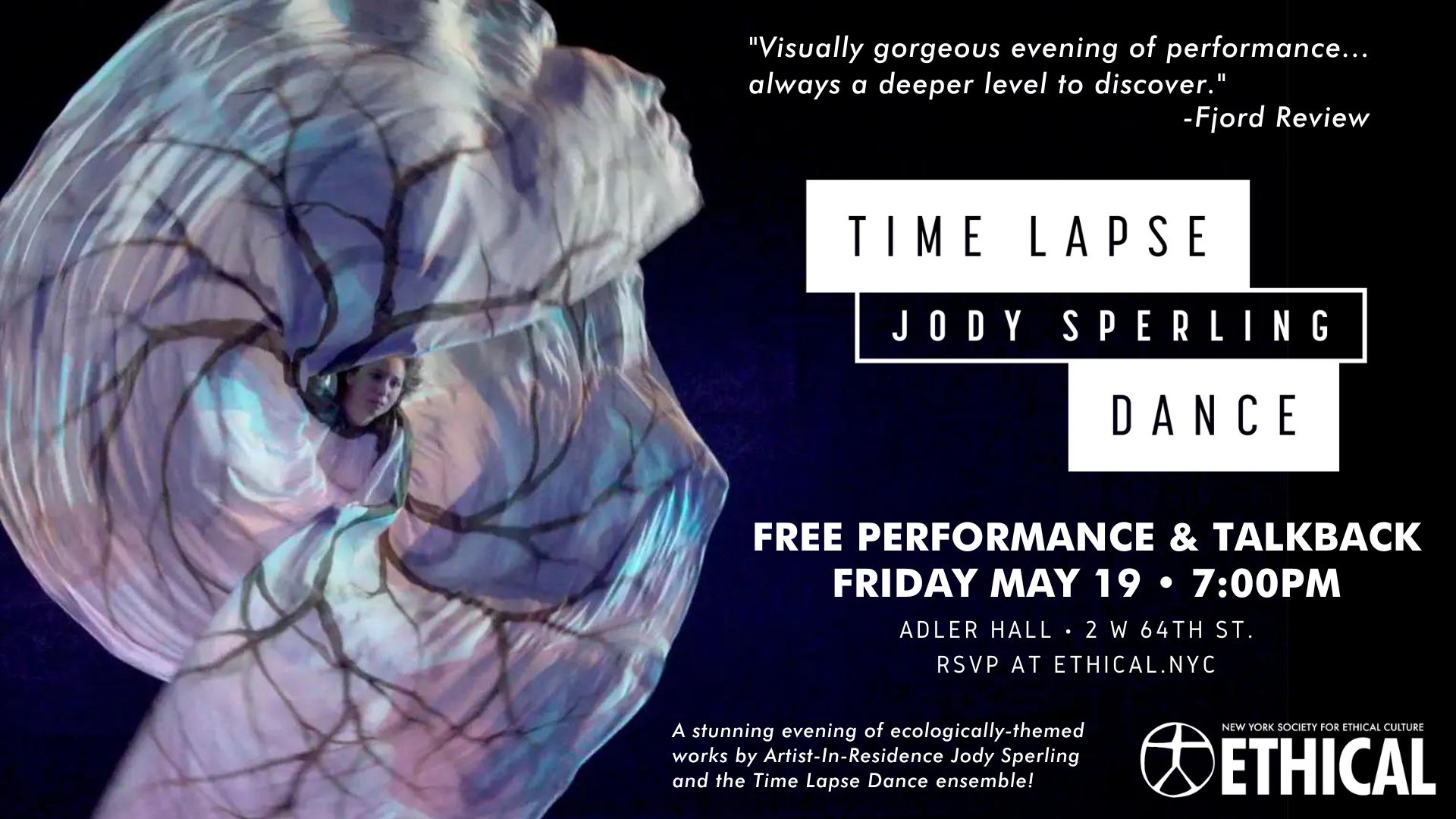 The New York Society for Ethical Culture presents a stunning evening of ecologically-themed works by Eco-Artist-in-Residence Jody Sperling and the Time Lapse Dance ensemble.
The program, which showcases the climate-engaged collaboration between Sperling and environmental composer Matthew Burtner, features excerpts from Arbor, a new work-in-progress dwelling on the relationship between trees and people. The evening also includes repertory highlights from: Wind Rose, which renders changing atmospheric patterns palpable to sight, sound, and touch; Plastic Harvest, exploring the proliferation of plastic pollution; and Sperling's whirling meditation on planetary motion, Piece for a Northern Sky. The performance will be followed by an artist talkback.
FREE – Click here to RSVP on Eventbrite!
Dancers: Frances Barker, Anika Hunter, Maki Kitahara, Nicole Lemelin, Jody Sperling, Sarah Tracy & Rathi Varma
"Sperling was a master of stage presence as she evoked the deep-rooted majesty of the tree" —Fjord Review
"a folk dance for the 21st Century"—Dance Enthusiast
"…the extent of its power can be hypnotic" —World Policy Institute
This program is supported, in part, by an eco-artist residency with the New York Society for Ethical Culture and with public funds from the New York City Department of Cultural Affairs in partnership with the City Council.