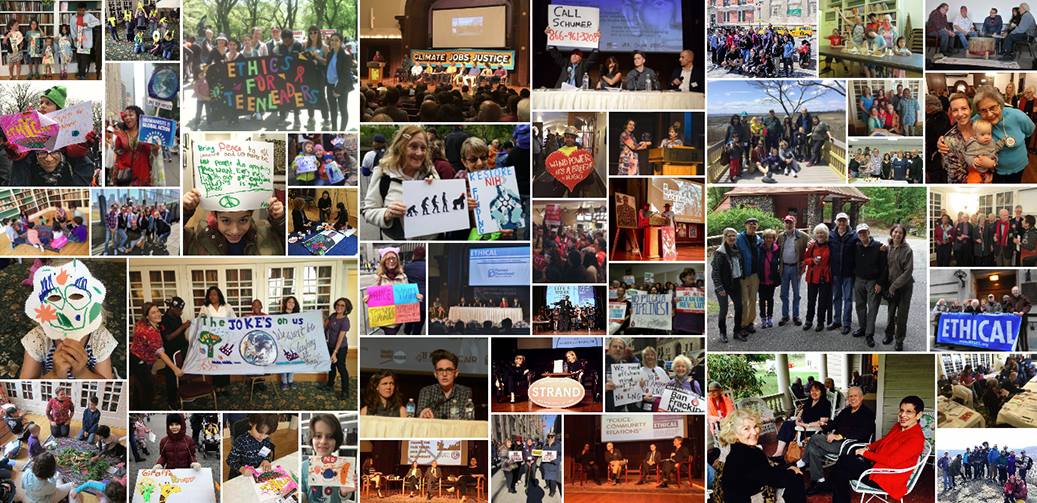 Questions by Larry Hurst
What attracted you to NYSEC?
I lived on West 64th street for seven years and walked by NYSEC's building every single day. I was even a member of the Westside YMCA. But it wasn't until my friend, Steve Serling, suggested we check it out that I ventured inside. We attended an MLK-themed platform in January 2017. That first experience hooked me. I live further uptown now, but it's only a quick trip on the #1 train.
What has been your experience so far?
I'm thankful to be part of this community. After moving to NYC in 2009, I struggled to find a church that reflected my values. I appreciate how active the NYSEC community is. It isn't just a Sunday program —there's true activism happening here. NYSEC feels like home. I appreciate how welcoming everyone is and look forward to being a member for many more years.
How do you see yourself contributing to/developing the culture?
I currently serve on the Sunday Programs Committee, which helps identify and schedule speakers. It can be quite complicated, particularly during a pandemic, but Monica Weiss keeps us on track. For the last few months, I've been writing postcards for the Reclaim Our Vote campaign that Janet Rose is spearheading. I find watching news coverage of the upcoming election much more tolerable while writing to encourage folks to vote. I also help Steve with Happy Hour for Humanity, which invites young professionals to our space to discuss current ethical issues. That effort is on hold for now, but we look forward to re-launching the series. Looking to the future, I hope to contribute further by finding ways to improve our overall diversity.
What is one of your great passions in life?
Travel! My husband, Weston, and I try to visit one new country every year, and we often manage more than that. We've visited 34 countries, so there's a lot left to see. Working full time from home for more than five months in an apartment is taking a toll. I enjoy looking back on photos from old trips to remind me of happier times. Recently, I came across pictures from a trip to Rome and loved remembering that adventure. My current wish list includes Peru, Jordan, and Thailand.