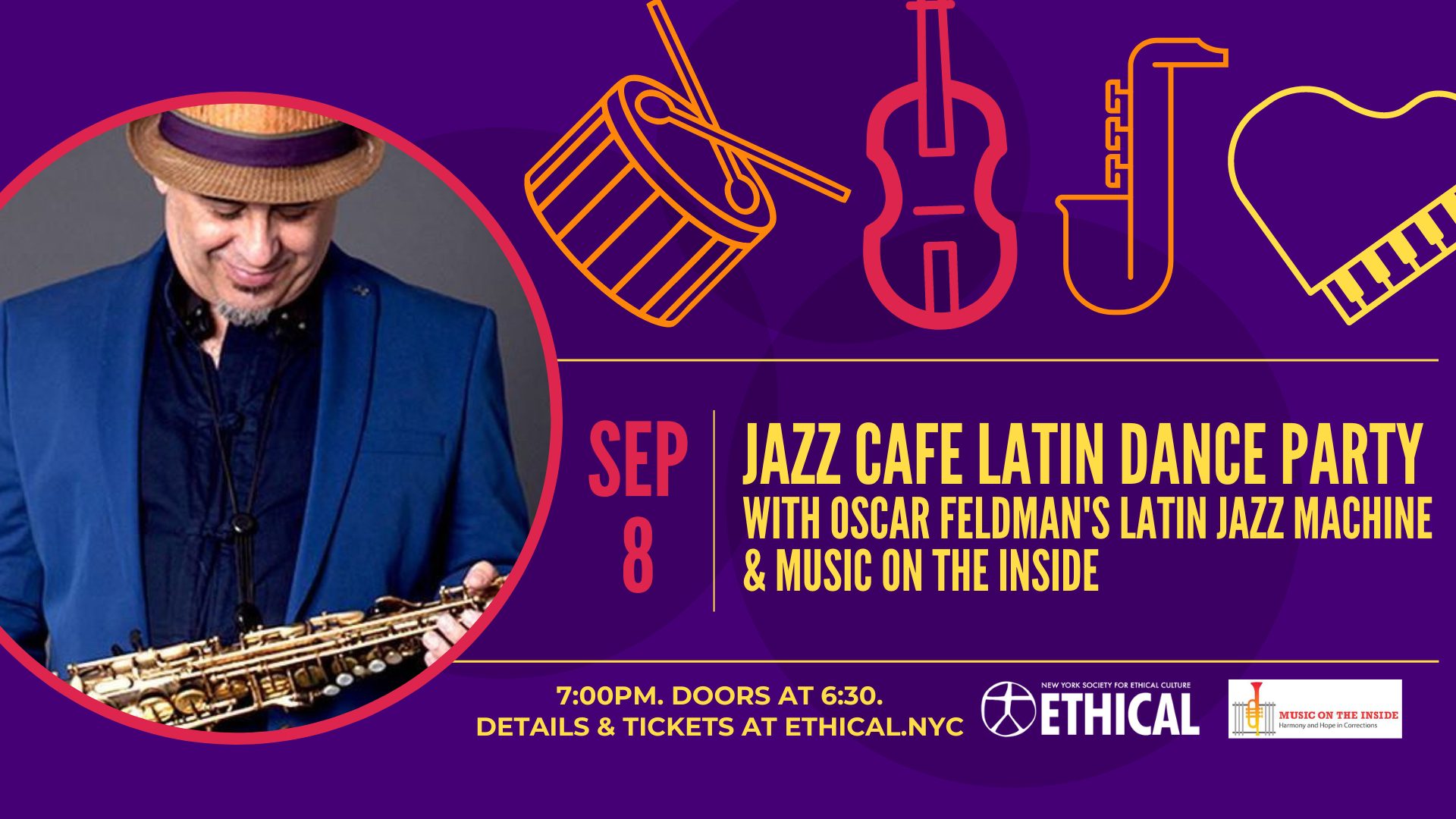 Our new Jazz Cafe season begins with a Latin dance party featuring Oscar Feldman's Latin Jazz Machine and Music on The Inside!
FEATURING
Oscar Feldman Saxophone • Dawud Rahman Saxophone • Stu Waters Piano • More Artists TBA!
Doors at 6:30. $10 Members, $15 non-members, $20 at the door. Refreshments available (wine, beer, soda).
Click here to purchase tickets on Eventbrite!
About Music on The Inside
Music on the Inside works with professional musicians to bring the transformative power of music education, mentorship and hope to those incarcerated or facing the challenges of reentry.
About the Ethical NYC Jazz Cafe
"Totally delighted the whole evening! Classic intimate place, delightful people, and energy the whole time!" –W. T., Brentwood, New York, NY
"The venue for the music was wonderful, it was a nightclub atmosphere. The music was excellent and then there was an open mic so I got to see a number of talented neighborhood folks get up and do their thing. Some people even felt moved to dance. I loved it!" -G. Walsh, Fair Lawn NJ