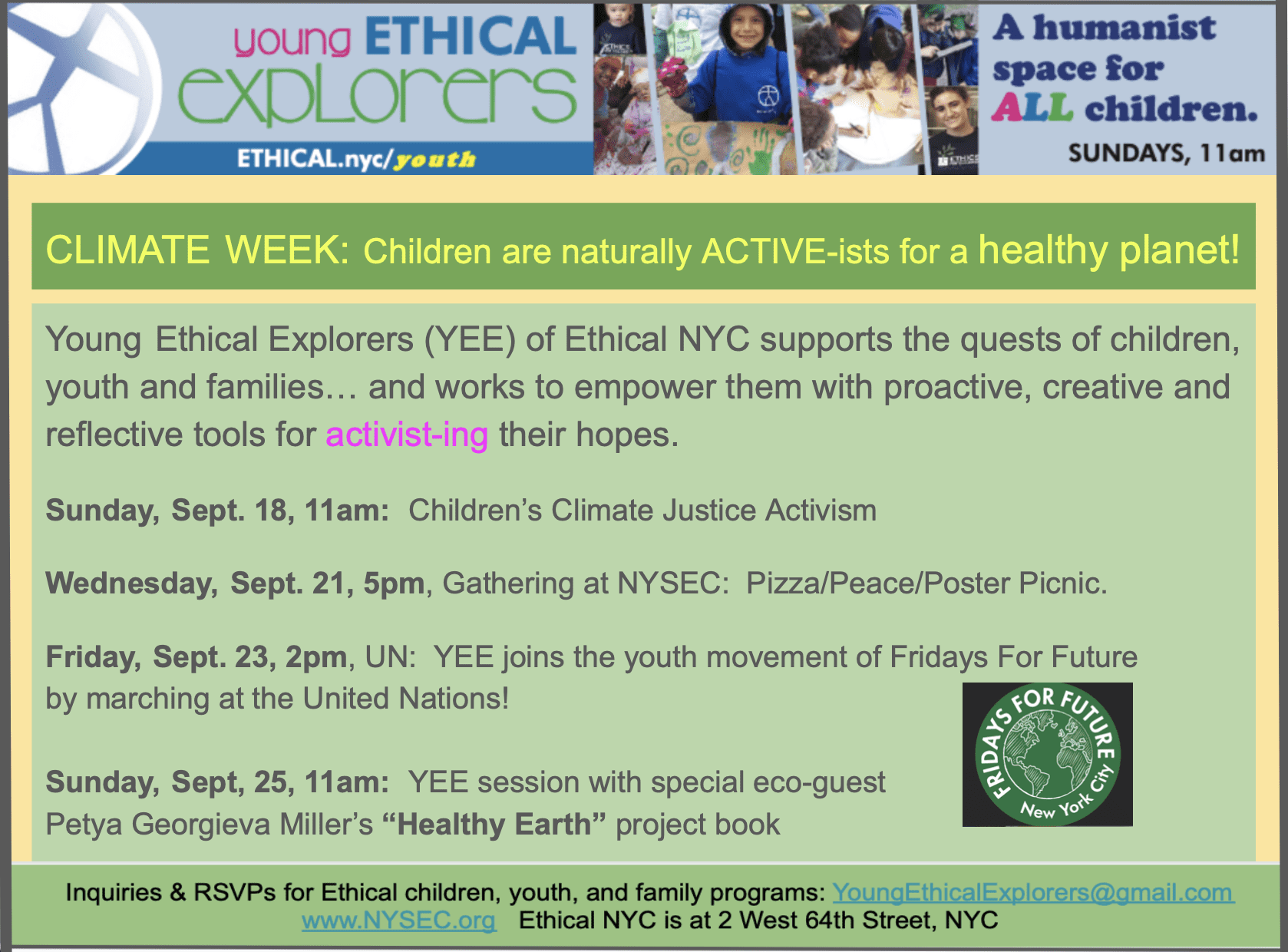 Here is a glimpse at the season ahead of family, children and youth programs of Ethical Education and Exploration:
CALENDAR OF THE FALL SEASON OF ETHICAL PROGRAMMING FOR FAMILIES (click)
Scroll down for posters/announcements of the very special projects that our season ahead holds. Share these with people you know.
Ethical NYC stands up for "ethical parenting" as an ESSENTIAL ETHICAL CONTRIBUTION to building a culture of ethical integrity.  Thankful to the deed of ethical parenting,  Ethical NYC supports participation in our programs for families at NO cost, but with mandatory RSVP.
Contact program director, Audrey Kindred to participate:  YoungEthicalExplorers@gmail.com
New comers and visitors are always welcome to join our program by arrangement.
Special Workshop Leaders bring Young Ethical Explorers through wonderful experiences:
FIRST SUNDAYS EVENTS are for EVERY HUMAN in the pursuit of an ethical culture.  Include yourself, please.
These very special events are designed for  all ages of adults and children, all creeds, all humans learning together.
Please RSVP, and invite all ages of friends.   Register on Eventbrite or RSVP to attend.
Note October's FIRST SUNDAY event has become the main platform event at 11am.
A Deep Commitment to Serious and Impactful Joy & Social Change