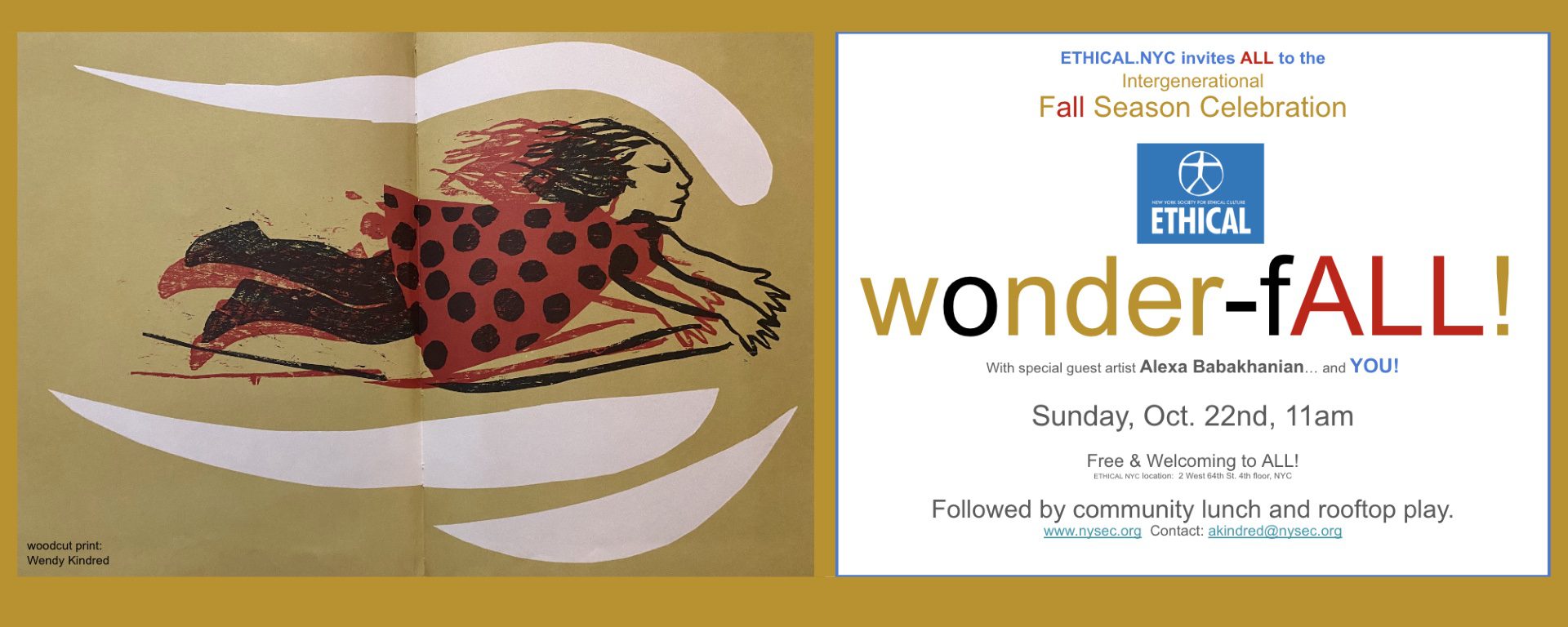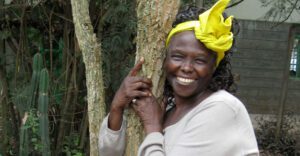 Dear Community,
Join this simple tree project inspired by Dr. Wangari Maathai (1940-2011). Nobel Peace Laureate 2004
Environmentalist, Tree-hero.  Founder of The Greenbelt Movement 
Enjoy these sources of learning more about her: story.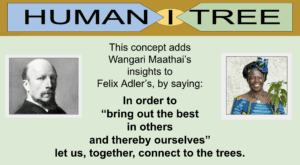 HUMAN-I-TREE
Each of us is an "I"
A Human life in co-relational, reciprocal flow with Tree life. 
through every breath we take
every inhale & every exhale, Tree is integral to my "I" — my self.
we are partners on earth. 
breathing one another's gifts.
DEVELOP YOUR "HUMAN-I-TREE" ECO-VOICE
IN A CLIMATE OF ETHICS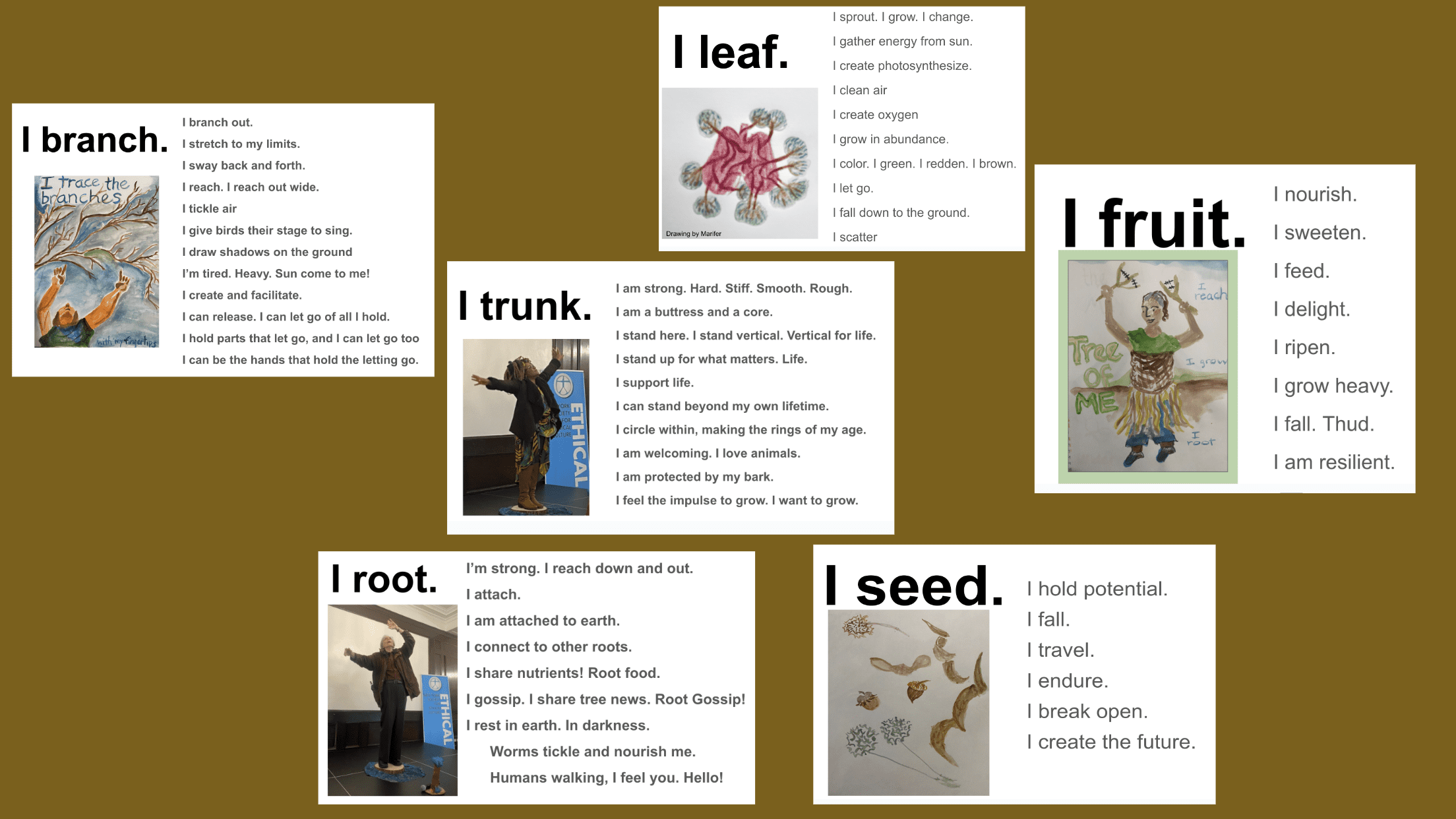 Grow your Eco-Voice!
The seedling of your ECO-VOICE lives in you … It can grow through movement,  song,  writing,  drawing, dancing! 
    Your ECO-VOICE can be imaginative, scientific, mathematical, poetic, emotional, artistic. 
    Your ECO-VOICE can be joyful, serene, angry, sad, wondrous…. yet it comes from a place of sincere connection between you and the Earth-home you share with all other life presently knowable.  
    Your ECO-VOICE is a call to fellow humans to connect in a new way with the earth, through connecting creatively with one another. 
    Your ECO-VOICE  a way of stepping closer to your own connection to nature, your own commitment to climate justice, and your own expression of a deep and essential humanity.
This is a call to all ages of human beings  to develop their ECO=VOICE.  Your tree-friend will help you!