Ethics Unplugged: Rest as Resistance
June 21 @ 7:00 pm

-

8:00 pm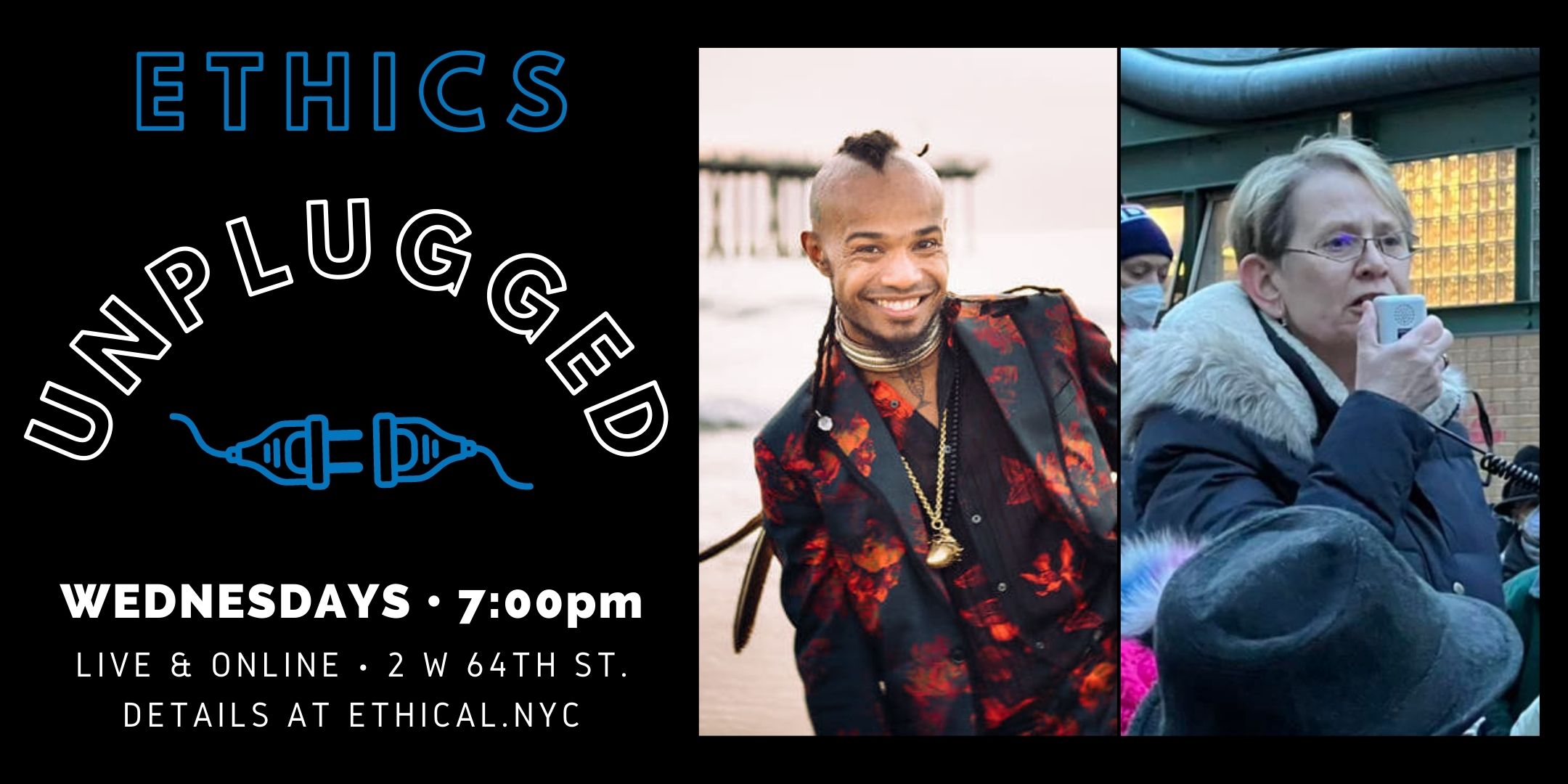 Stop by our final Unplugged of the season in-person and receive a special gift!
In-person and online! Join Society Leaders Nori Rost and Jé Hooper for Ethics Unplugged, an exciting reimagining of Ethical Culture, every Wednesday at 7:00pm. Come early for wine and snacks!
While we've been talking about about sexuality and embodied pleasure over the past few weeks, there are plenty of ways to experience embodied pleasure in a non-sexual way. On our closing Ethics Unplugged, we'll discuss our favorite non-sexual ways to experience embodied pleasure. Then we invite you to stick around and share a glass of wine and some treats as we close out the Ethics Unplugged series for now.
June's Theme: Wild and Holy Embodiment, Pt. II
As we head into our final month of our Ethics Unplugged experiment we will continue to focus on embodied pleasure. The conversations through May have been deeply personal, theoretical, and just down right juicy! We couldn't cover all the topics we wanted to, so we're extending the theme. Living ethically is always an embodied experience, but sometimes we Ethical Humanists tend to get stuck in our head and forget we even have a body!
This month we'll explore embodied movement, talk about sex in our elder years, and explore how rest can be resistance. As always, we will bring the hermeneutics of ethics to these conversations, remembering there is an ethical practice in the most radical spaces to engage the most revolutionary acts of pleasure.
The first three weeks will be Zoom webinars only, to accommodate our guest speakers, but join us live and in person on June 22nd to celebrate the wrap-up of a great experiment! People who attend in person will be given a special gift to help you love and appreciate your beautiful, strong, tender, capable bodies!
Watch Online! Click to Join at Start | Zoom ID 864 8703 7420
Free and open to the public!
COVID-19 Notice: Masks are optional but strongly encouraged.